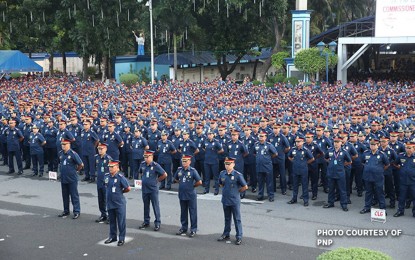 MANILA – The Philippine National Police (PNP) on Wednesday has ordered the Highway Patrol Group (HPG) to intensify operations against vehicles that are illegally using sirens and blinkers.
In a statement, PNP director for operations, Maj. Gen. Valeriano de Leon said the rule of law must prevail in the use of sirens, blinkers, and other emergency devices as he stressed that private vehicles are not allowed to use any of them.
Based on Presidential Decree No. 96 signed by former President Ferdinand Marcos Sr., the use of these devices is exclusive to the motor vehicles designated for official use by the Armed Forces of the Philippines, National Bureau of Investigation, Land Transportation Office, the Philippine National Police, the Bureau of Fire Protection and hospital ambulances.
"Your PNP will not allow any person to disregard this law for whatever intention he or she has. This early, we advise the motor vehicle owners to remove their sirens and blinkers to avoid being arrested and face charges. Our PNP OIC (officer-in-charge) Lt. Gen. Vicente Danao Jr. already made it clear, especially to our HPG personnel, to stop this practice by some of the motorists. We expect the HPG to intensify the operations in the coming days," he added.
De Leon also said upon Danao's order, he had already instructed the HPG to coordinate with the Land Transportation Office, the Metropolitan Manila Development Authority, and local government units through their traffic enforcement bureaus, to maximize operations against these activities across the country.
De Leon also warned sellers and auto shops from installing sirens and blinkers in private vehicles.
"Those who sell these items and those who install them will be equally liable. Police commanders were already instructed to monitor the selling and installations of these devices in their areas of responsibility for appropriate action," he added. (PNA)