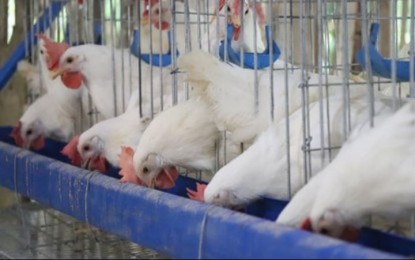 LAOAG CITY – Prices of poultry in Ilocos Norte are expected to go up due to the high demand as consumers opt for poultry products over more expensive pork products.
Provincial veterinarian Loida Valenzuela said Wednesday the "supply of chicken and egg has been reduced as the majority of contract growers could hardly supply the high demand."
Some poultry raisers said they have reduced their load due to high cost of feeds, fuel, and other logistics.
Latest market monitors showed that the prevailing price of chicken in the province stood at PHP220 a kilo.
This is PHP30 higher than the PHP190 per kilo price that prevailed last week.
According to Valenzuela, the avian flu or the so-called Highly Pathogenic Avian Influenza also has an impact on the overall poultry supply.
Nonetheless, the Ilocos Norte government is currently distributing chicks and feeds for backyard raisers to cope with the demand. (PNA)