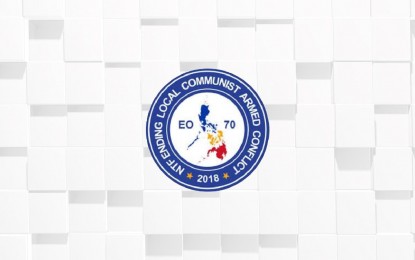 MANILA – The Communist Party of the Philippines-New-People's Army-National Democratic Front (CPP-NPA-NDF) has again shown its true color by announcing that it is open for a peace talk with the new administration but launched another landmine attack against government forces.
This, as National Task Force to End Local Communist Armed Conflict (NTF-ELCAC) spokesperson for Legal Affairs Flosemer Chris Gonzales condemned the most recent atrocity by the CPP-NPA-NDF using anti-personnel mine that injured seven soldiers in Mapanas, Northern Samar on Tuesday.
"Clearly, these CPP-NPA-NDF terrorists have shown their treachery and duplicity by talking about peace and at the same time disrupting the peace by attacking soldiers using banned anti-personnel mines," Gonzales said in a statement on Wednesday. "The CPP-NPA-NDF is definitely not to be trusted".
The seven soldiers of the 20th Infantry Battalion were part of the community support program team conducting peace keeping operations in Brgy. Magsaysay, Mapanas, Northern Samar.
Gonzales said the CPP-NPA-NDF uses banned anti-personnel mines as a matter of policy in their terroristic attacks against soldiers, police officers, and civilians.
He said this most recent attack "is a clear and glaring proof that the CPP-NPA-NDF is, and will always be, an enemy of peace and of the Filipino people".
Gonzales emphasized that terrorists deserve to be given the full measure of the law as they have no respect for life and for the fundamental civil liberties under a democratic government.
The CPP-NPA-NDF earlier issued a statement attempting to justify their use of the banned anti-personnel mines.
This admission, Gonzales said, clearly shows that the attack is premeditated and is sanctioned by the CPP-NPA-NDF terrorist leadership.
"This is the same group of hard-core terrorists who said, thru Joma Sison, that 'the CPP is not closing its doors for peace negotiations with the Philippine government'," he said.
The NTF ELCAC said the Northern Samar attack should remind the public that the only way to peace when dealing with the CPP-NPA-NDF is for them to surrender unconditionally and for them to face the consequences of their decades of crimes and atrocities against the Filipino people before the courts of law.
"Never again shall we allow ourselves to be deceived by the CPP-NPA-NDF," he said.
Gonzales, meanwhile, commended the men and women of the 8th ID of the Philippine Army for their courage and commitment in protecting and securing the people of Samar from the CPP-NPA-NDF terrorist organization.
The CPP-NPA is listed as a terrorist organization by the United States, the European Union, the United Kingdom, Australia, Canada, New Zealand, and the Philippines.
The NDF has been formally designated as a terrorist organization by the ATC on June 23, 2021, citing it as "an integral and inseparable part" of the CPP-NPA created in April 1973. (PNA)