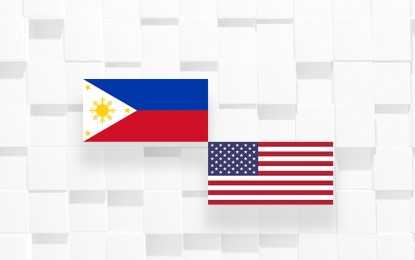 MANILA – There will be a continuous bilateral security alliance and shared strategic and economic interests between the Philippines and the United States under the Marcos administration.
Department of Foreign Affairs Secretary Enrique Manalo confirmed in a Twitter post on Sunday that his recent conversation with US Secretary of State Antony Blinken involved the continuing promotion of the US-Philippines shared alliances and sovereign partnership.
"Spoke w/ @SecBlinken. Appreciate US commitment to alliance and to PH as equal and sovereign partner in promoting peace, prosperity and international law-based order in the region," Manalo said.
He added that they agreed "to continue working together" on building resilient supply chains, addressing the climate crisis, and transitioning to clean energy.
Blinken said their July 9 talk involved shared commitment to strategic ties and economic interests.
"We discussed economic cooperation, our partnership to reinforce respect for human rights, and our shared commitment to the US-Philippines alliance," Blinken said in his Twitter post as he congratulated Manalo on his appointment.
Blinken also emphasized the importance of respect for human rights and the rule of law, according to a statement of the US State Department.
The US and the Philippines boast of a decades-old alliance, government-to-government relations, and people-to-people ties for 75 years now. (PNA)