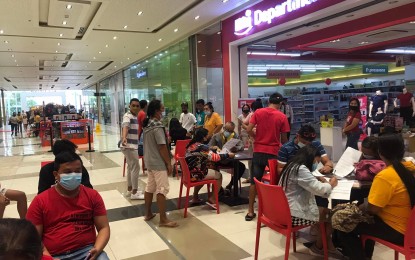 DUMAGUETE CITY – The Commission on Elections (Comelec) has transferred the registration of voters to shopping malls here to attract more registrants for the barangay and Sangguniang Kabataan (SK) elections in December.
Lawyer Ian Macaraya, election officer of this capital, said on Thursday the voters' registration at the City Mall started Wednesday and end on July 16, and at the local Robinsons Place shopping mall from July 18 until July 23, the deadline for the said activity.
"The registration for the SK and barangay elections started on July 4 and at first there was a low turnout of people who signed up due to the location of our office," he said.
The Comelec-Dumaguete office is on the second floor of a building at the city public market complex and does not have enough space to cater to many people. Further, it is not convenient for senior citizens and persons with disabilities, Macaraya added.
Youth aged 15 to 17 are encouraged to register for the SK polls while others aged 18 and above are also urged to sign up for the barangay elections.
Records at the Comelec-Dumaguete office showed that for the first six days, from July 4 to 9, a total of 686 registrants were recorded.
From July 11 to 13, a total of 418 people were registered at the City Mall satellite registration venue.
The Comelec here expects the number to continue to rise in the coming days as the mall venues will be able to cater to persons with special needs, such as senior citizens.
The total number of registered voters in this capital city in the May 9, 2022 polls is 91,931.
Macaraya reminded the people to vote in the barangay and SK polls as this is considered a regular election.
A voter's name will be deleted from the list of registered voters if that person fails to vote in two consecutive regular elections, he said. (PNA)