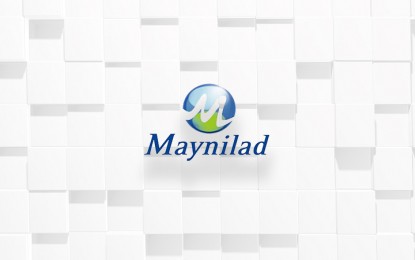 MANILA – The Maynilad Water Services Inc. and other MVP Group of Companies recently launched the Plant for Life's Road to One Million Trees Planted with 90,000 trees committed for 2022 at the Million Tree Nursery and Eco-Learning Center at La Mesa Watershed, Quezon City.
This, as Maynilad celebrates its 15th anniversary celebration as water concessionaire and to support the Metropolitan Waterworks and Sewerage System's (MWSS) annual One Million Trees Challenge.
The Plant for Life 2022 kickoff was led by Maynilad President and CEO Ramoncito S. Fernandez, MWSS Administrator Leonor "Bobby" Cleofas, MWSS Chief Regulator Lester Patrick Ty and Department of Environment and Natural Resources Assistant Director, Million Trees Foundation President Melandrew Velasco capped by actual planting of 2,000 trees at the La Mesa Watershed and ceremonial handprints for their commitment to climate neutrality.
"Since we started this program in 2007, we have already covered around 570 hectares of land with more than 923,000 indigenous trees and mangroves. Planting a tree may seem simple enough. However, its impact can be tremendous as far as watershed protection is concerned. The more denuded forestlands we can recover, the better our chances of improving water security, and providing a sustainable environment for future generations," Fernandez said in his welcome remarks.
He added that since its launch in 2007, engagement with government agencies and like-minded private organizations allowed for the expansion of Plant for Life.
"What started as a reforestation initiative for the Angat, Ipo and La Mesa watersheds eventually expanded to afforestation areas along the coasts of Manila Bay, Laguna Lake, Umiray River, and Malabon. We would like to reiterate our call to protect and clean Laguna Lake. Laguna Lake is our raw water source in the south and currently addresses the needs of Parañaque, Muntinlupa, Las Piñas and Cavite," he said.
He credited creative partnerships and volunteerism among 12,000 internal and external volunteers who have been tapped to get all those tree saplings and mangrove propagules planted for the success of the Plant for Life and just recently to the Annual Million Trees Challenge.
Maynilad has so far collectively planted 913,000 trees in a span of 14 years with survival growth rate of more than 80 percent in the last five years and now gearing up of planting its 1 million trees in 2022.
Fernandez thanked all volunteers who joined Maynilad since the Plant for Life started as he personally cited their collective efforts and sacrifices who took long boat rides and trekked several hours to reach planting sites, sometimes even during rainfall.
Climate neutrality by 2037
Fernandez said through the Plant for Life, Maynilad has been able to reduce carbon emissions by around 25,000 tons per year even he stressed that carbon sequestration is essential in reducing the greenhouse gases that lead to global warming and climate change.
Fernandez added that Maynilad is aiming for climate neutrality by year 2037 which he described as an ambitious target.
"Carbon sequestration—through our reforestation and watershed rehabilitation initiatives—is going to be a major part of that effort," he said. (PR)