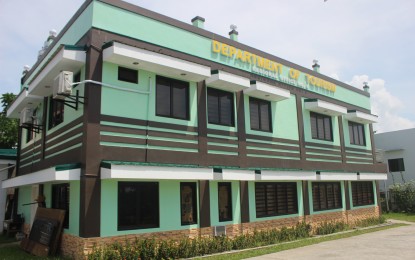 TACLOBAN CITY – The Department of Tourism (DOT) regional office here has asked tourism enterprises to ensure that their workers get booster shots against Covid-19 with the rising number of new cases in the country.
DOT Eastern Visayas director Karina Rosa Tiopes advised tourism-related establishments to check if their workers have received Covid-19 booster shots and report the vaccination status to the DOT regional office.
"We continue to urge tourism industry workers who have not yet received their Covid-19 vaccine booster shots to take advantage of the free vaccines, which provide not only protection for themselves and their families, but also aid in the recovery of the tourism industry, which has been severely impacted by the pandemic," Tiopes said in an interview Monday.
Data from the DOT regional office showed that out of the 12,486 tourism workers in the region employed by 722 tourism businesses, a total of 12,048 of them have been vaccinated as of July 12.
Of the total vaccinated tourism workers, only 2,209 received their booster shots.
The majority of those who received the booster shots are those who work in regular hotels. Some of them work in DOT-accredited enterprises, transport services, tourist water transport operators, community-based tourism organizations, and high-end hotels.
About 281 tourism workers have begged off for vaccination, while 157 are scheduled to receive their Covid-19 jabs.
Among the factors why some tourism workers begged off to be vaccinated was the non-availability of their preferred vaccine brand, work-from-home tourism workers who are in their home provinces, and pregnant or with underlying conditions like hypertension, asthma, allergies to medicine. (PNA)