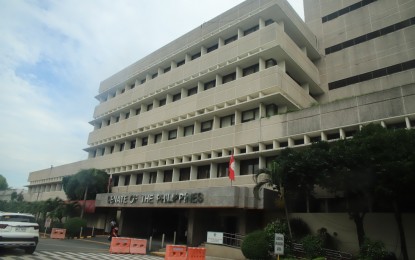 MANILA – Senator Joseph Victor "JV" Ejercito on Monday said he is looking forward to hearing some specifics on the direction that President Ferdinand "Bongbong" Marcos Jr. wants to take the country in the next six years when the Chief Executive delivers his first State of the Nation Address (SONA) on July 25.
"His inauguration speech was inspiring but his SONA needs to flesh out the details of his plan to address the challenges we face," he said in a statement.
Ejercito said he expects Marcos to discuss a comprehensive economic plan that will go beyond proposals to raise taxes.
"There have been talks about raising taxes. This cannot be a stand-alone plan; rather, it should be part of a comprehensive economic blueprint that I hope will be discussed in the SONA," he added.
He emphasized the need to anchor the country's pandemic response on the Universal Healthcare Act, which he principally sponsored during his first term in the Senate.
"In fighting the pandemic, I hope the President anchors his strategy on the effective implementation of the Universal Health Care law so we can strengthen our healthcare system and provide our people with affordable and accessible healthcare," he said.
Ejercito earlier filed an amendment to the Universal Healthcare law seeking to adjust current PhilHealth contribution schemes.
Aside from economic recovery and pandemic, Ejercito said he hopes Marcos will discuss his plans to strengthen the "Build, Build, Build" (BBB) program started by the Duterte administration.
"The President has promised during the campaign that he will improve former President Duterte's 'Build, Build, Build' program. In the SONA, I hope he unveils his infrastructure development program," he said.
He suggested to include infrastructure projects that will modernize the transportation system, strengthen tourism, and a more efficient movement of people and goods.
Meanwhile, neophyte Senator Robin Padilla expressed his excitement recalling the time when he regularly attended Duterte's SONAs as a private citizen.
"Di ko pa experience ang nandoon ka na, hindi ka third person. Ito ngayon wow. Excited ako sa sasabihin ni PBBM (I did not experience being there, not being a third person. Now, wow. I am excited on what PBBM will say)," he told Senate reporters.
Padilla is expecting to hear Marcos' plans on Duterte's anti-illegal drugs campaign, BBB, agriculture, and energy, particularly plan to build a nuclear power plant.
"Noon sabi ni PRRD ok siya sa (Before, PRRD said he is okay with) nuclear power plant. Isipin nyo panahon ni PFEM brain niya ang BNPP. Ano ang plano niya? Gusto ko marinig lahat yan (If you'll remember, Bataan Nuclear Power Plant was a brainchild of President Ferdinand Marcos Sr. What is his [Marcos Jr.] plan? I want to hear it all)," Padilla said. (PNA)