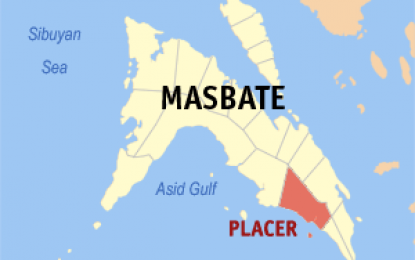 LEGAZPI CITY – A member of the Communist Party of the Philippines-New People's Army (CPP-NPA) surrendered to police in Placer, Masbate over the weekend.
Maj. Malu Calubaquib, Police Regional Office in Bicol (PRO-5) spokesperson, on Monday identified the surrenderer as "Ka Kris", 29, of Placer town.
"He is an active member of Sparu Unit, Platoon 2, Larangan 1, Komiteng Probinsya 4 (KP4), Bicol Regional Party Committee (BRPC) under the Jose Rapsing Command (JRC) in Masbate," she said in an interview.
Calubaquib said Ka Kris admitted involvement in some operations against the government, businessmen, and other personalities with high positions in the community.
"At the age of 17, the year 2009 when he joined the NPA and become the vice trigger of Sparu Unit of 'Ka Dads' or 'Ka Pinoy' command," she said.
She added that the surrendered rebel now sees the reality of life after having the courage to return to the fold of the government.
"Ka Kris is undergoing debriefing and profiling to be enrolled in the government's Enhanced Comprehensive Integrated Livelihood Program," Calubaquib said.
The CPP-NPA is listed as a terrorist organization by the United States, European Union, the United Kingdom, Australia, Canada, New Zealand, and the Philippines.
The Anti-Terrorism Council also formally designated the National Democratic Front as a terrorist organization on June 23, 2021, citing it as "an integral and inseparable part" of the CPP-NPA created in April 1973. (PNA)