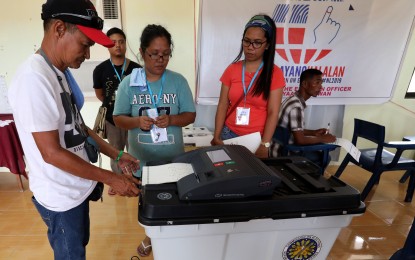 MANILA – The Commission on Elections (Comelec) is looking into the holding of thorough discussions on the utilization of more than 97,000 vote counting machines (VCMs) in the country's future elections.
Acting poll body chairperson Socorro Inting, in a forum on Monday, said of the over 107,000 VCMs which were used in the May 2022 polls, more than 97,000 were utilized in earlier polls.
"I am not prematurely deciding or influencing the policy direction of the Comelec en banc but I think everyone will agree to a meticulous discussion and review of the propriety of using these VCMs in future elections," the acting Comelec chief added.
These VCMs were first used in the 2016 polls.
In the same forum, acting poll body spokesperson John Rex Laudiangco said only a small portion of the VCMs malfunctioned during the May 9 polls.
"We have to admit there were failures in the VCM. On Election day, only 477, or 0.45 percent failed. Other failures, prior to election day and were readily addressed by the contingency plan. For SD (secure digital) cards, only 428 failed on Election day and were readily configured in the repair hubs," he added.
The poll body is in the middle of the preparations for the Barangay and Sangguniang Kabataan Elections (BSKE) which is set on Dec. 5.
As of July 15, a total of 1,307,593 applications for registration as regular and youth voters for the forthcoming polls.
Of the number, 863,078 are aged 15-17 while those who are from 18-30 years old are 435,266.
For those 31 years old and above, the number of registrants is 72,249.
The voter's registration period started on July 4 and will run until July 23. (PNA)