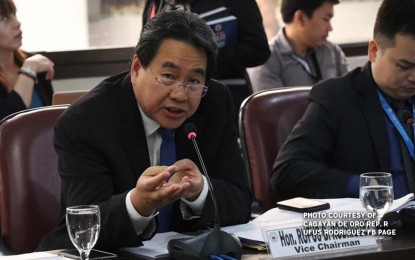 MANILA – A lawmaker on Tuesday urged the national government to increase the allocation for Mindanao in next year's national budget by at least 5 percent or by PHP286 billion to promote growth and development in the island region.
Cagayan de Oro City Rep. Rufus Rodriguez said the proposed budget augmentation should be included in the State of the Nation Address of President Ferdinand Marcos Jr. on Monday.
Rodriguez noted Mindanao was allocated only 13 percent or roughly PHP650 billion in this year's national budget.
Rodriguez argued that Mindanao is entitled to more funds because based on the 2020 census, it has 26.3 million population, or 24 percent of the country's population of 109.6 million.
He said the region contributes 17 percent of the nation's yearly total output of products and services.
"If our island receives 5 percent more next year, or 18 percent of a possible PHP5.2-trillion budget, our total allocation would come up to PHP936 billion, or an additional PHP286 billion. That would go a long way in helping our people and developing our region," he said.
He said Marcos could likewise include in his first SONA the following projects for Mindanao: immediate funding for the PHP83-billion, 102-kilometer first phase (Tagum-Davao City-Digos) of the planned 1st phase of the Mindanao railway; faster implementation of programs for coconut farmers under the Coconut Trust Fund Law; completion of the rehabilitation of Marawi City; and final peace talks with the Communist Party of the Philippines–New People's Army for lasting peace in Mindanao.
To further speed up the island's development, he suggested that the President transfer the Department of Agriculture and the Department of Environment and Natural Resources to Mindanao, as well as appoint the secretaries of the two departments from qualified Mindanao professionals.
"The heads of these agencies will have their hands full in growing and exploring the farming and natural resources sectors, including minerals, in our island. However, the President should ban the highly destructive open-pit mining," he said. (PNA)