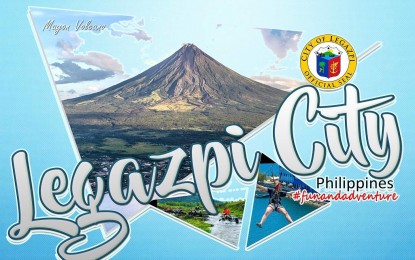 LEGAZPI CITY – The number of tourist arrivals in this city increased by more than 300 percent this year compared to the same period last year.
This, after the City Tourism Office (CTO) officially announced early this year that national and local organizations could already conduct their meetings, incentives, conference, exhibitions (MICE) and other big events here.
CTO head Agapita Pacres, in an interview on Wednesday, said her office has recorded 81,862 domestic visitors and 1,409 foreign tourists or a total of 83,271 individuals in the second quarter of 2022 compared to 24,819 domestic visitors and 53 foreign tourists or a total of 24,872 individuals during the same period last year, which shows an increase of 58,399 visitors or 334.8 percent.
She said the Mayon 360 and Ronda Pilipinas, both bicycle race events, that took place last June 26 and March 13, respectively, were participated in by hundreds of national cyclists.
"Another 25 national and local organizations have pledged already to hold their events while other participants of the events will bring with them their families and friends and will be counted as additional tourists in Legazpi," Pacres said.
She added that she already met with owners of different hotels and restaurants and urged them to properly serve and provide the necessary security measures to their clients to allow them to enjoy their stay in the city.
Pacres said she advised organizations who want to hold their events here to follow the minimum health standard as part of the protocol to prevent the spread of coronavirus disease (Covid-19).
However, she said, "It is very unfortunate for us because the celebration of the Ibalong Festival was postponed again for three consecutive years as this festival is considered as one of the big drawers of tourists in our city."
Pacres said Mayor Geraldine Rosal has advised the cancellation of this year's Ibalong celebration due to the increasing number of Covid-19 cases.
"But the tourists who want to spend their vacation here are still welcome as long as they follow the health protocol issued by the government," she said. (With a report from Connie Calipay/PNA)