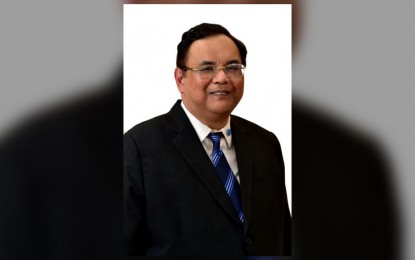 MANILA – The rate of the Bangko Sentral ng Pilipinas' (BSP) term deposit facility (TDF) rose on Wednesday following the off-cycle 75 basis points increase in the central bank's key rates last week.
The average rate of the seven-day facility jumped to 3.2459 percent and the 14-day's to 3.3417 percent.
These were at 2.6838 percent for the seven-day TDF and 2.7235 percent for the 14-day TDF during the auction last July 13.
The BSP kept the offer volume for the one-week TDF at PHP160 billion and the two-week facility to PHP170 billion. Both were undersubscribed.
The shorter-tenor facility received bids amounting to PHP151.948 billion while tenders for the longer-dated facility reached PHP169.618 billion. The auction committee fully accepted all the tenders.
TDF is among the BSP's tools to mop up excess liquidity in the financial system.
In a statement, BSP Deputy Governor Francisco Dakila Jr. said "results of the auction show that there has been a partial pass-through of the policy rate to market rates amid ample overall liquidity in the financial system."
"Moving forward, the BSP's monetary operations will remain guided by its assessment of the latest liquidity conditions and market developments," he added. (PNA)