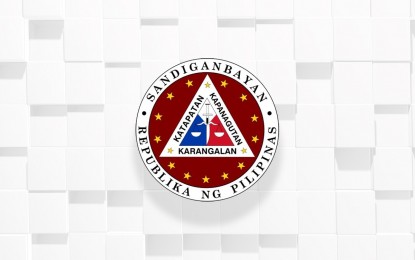 MANILA – The anti-graft court Sandiganbayan has fined four Sipalay City, Negros Occidental town officials for "frauds against the public treasury" in connection with anomalies in equipment lease contract with a private firm in 2008.
In its three-page decision written by Presiding Justice Amparo Cabotaje-Tang and promulgated July 15, the court found former city treasurer Renato Manilla, budget officer Fernando Balbin, engineer Porferio Calderon Jr., and general services officer Elizer Balbin guilty and sentenced them to a fine of PHP40,000 each.
Two accused, former mayor Soledad Montilla and executive assistant Alfredo Lim, had died while the case remained pending.
Montilla and the other accused were originally charged with violation of the Anti-Graft and Corrupt Practices Act (Republic Act No. 3019) on June 29, 2018 for alleged anomalies in a deal with the city government in 2008 where they were accused of giving unwarranted benefits and preference to D.K. Jocson Construction.
The irregularities allegedly occurred when the firm's contract for the lease of heavy equipment used in the rehabilitation of a dike and graveling of farm-to-market roads in the city was renewed from March to December 2008.
Last May 12, 2022, the court approved a plea-bargaining agreement between prosecutors and the accused where the latter agreed to withdraw their plea of "not guilty" to the graft charges and instead plead guilty to lesser charges. (PNA)