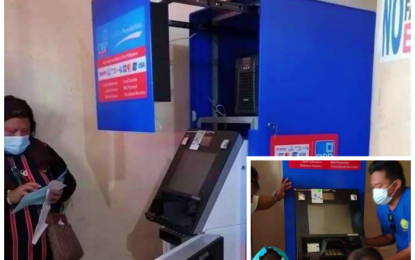 MANILA – Philippine banks remain generally strong to the impact of the rising interest rates and a possible recession but smaller ones need policy support due to their vulnerability to shocks, the Asean+3 Macroeconomic Research Office (AMRO) said.
In a commentary issued on Thursday, the regional macroeconomic surveillance organization said results of the stress test it did on 17 domestic banks showed that the majority will remain robust to shocks.
"Despite the Philippine banking system being quite resilient against the shocks, a few small and medium-sized banks may be vulnerable to shocks, given their lower capital adequacy ratios," it said.
Results of the stress test showed that baseline non-performing loan (NPL) ratio of the banks would be around 2.93 percent, while capital adequacy ratio (CAR) would be around 16.56 percent.
Taking into consideration the recession shock, NPL ratio is seen to increase to 4.04 percent while CAR would decline to 16.05 percent.
It also showed that one bank failed the test.
In terms of interest rate shock, NPL ratio is expected to be around 3.24 percent while CAR will increase to 16.40 percent.
For combined shock, NPL ratio will be around 4.46 percent while CAR will slip to 15.85 percent. A bank also failed the test.
The commentary said the Bangko Sentral ng Pilipinas (BSP) has identified banks considered as systematically important to address any systemic risks in the domestic banking sector.
"However, small-and-medium-sized banks need more attention as they have less buffers and are less resilient to shocks, with relatively vulnerable balance sheets.Therefore, the BSP can consider strengthening the resilience of small and medium-sized banks by providing guidelines and support for their recovery and potential resolution," it said.
It added some banks are also concentrated on specific sectors like trade and tourism thus, are more vulnerable to shocks.
The commentary said the central bank "can offer help in designing a recovery and resolution plan for small and medium-sized banks."
Liquidity and financial tools like access to investment in green and sustainable projects will also help buoy the smaller banks, it said.
Other possible aids to the banks include policies that will help the financial institutions absorb potential losses and allow them to have sufficient provisioning.
"To deal with potential credit losses, the BSP can stand ready to enforce regulations on those banks, such as by increasing retained earnings and restricting dividend distribution, so as to maintain a higher capital adequacy ratio until pandemic-related uncertainties dissipate," it said.
AMRO also cited the importance of strengthening the role of a credit bureau to "enhance banks' ability to conduct a comprehensive assessment of leverage."
"In conclusion, while the stress-test shows that the Philippine banking system is quite resilient to shocks, there is room for more policies to support small and medium-sized banks as well as enhance the banking sector's risk assessment and management," it added. (PNA)