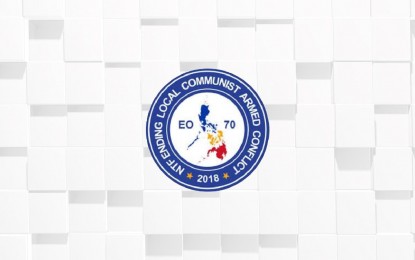 MANILA – Lasting peace should depend not only on policy and should be sustainable, Senator Francis Tolentino said on Friday as he backed the measure filed by Senator Ronald dela Rosa seeking to institutionalize the National Task Force to End Local Communist Armed Conflict (NTF-ELCAC).
Tolentino said the inter-agency body should continue its quest for peace and development.
"Give this project time. Hindi ito kaya ng dalawang taon, tatlong taon (It can't be done in just two years, three years). We need the realization of concrete results from what the people will appreciate and what the government can provide," Tolentino said in an interview with news portal SMNI.
The presumptive Senate Blue Ribbon Committee chairperson believes the NTF-ELCAC is "going to be a sustainable deal that would produce the appropriate results."
Dela Rosa said his proposed ELCAC Act will further equip the country in fighting insurgency and assure the continued destruction of the Communist Party of the Philippines - New People's Army - National Democratic Front (CPP-NPA-NDF) and its front organizations.
The CPP-NPA is listed as a terrorist organization by the United States, European Union, the United Kingdom, Australia, Canada, New Zealand, and the Philippines.
The Anti-Terrorism Council also formally designated the NDF as a terrorist organization on June 23, 2021, citing it as "an integral and inseparable part" of the CPP-NPA that was created in April 1973.
"I just want to achieve continuity of the ELCAC programs. Basically, this is just the same with the EO (Executive Order) 70 signed by (former) President (Rodrigo) Duterte. I just want to put it into legislation so that whoever sits as the President, it doesn't matter. The law is already there so the ELCAC programs will continue," dela Rosa said in a recent interview.
The ELCAC Act aims to make the agency permanent despite changes in the national leadership and entitled to an annual fund from the General Appropriations Act.
EO 70, signed in December 2018, aims to "provide an efficient mechanism and structure for the implementation of the whole-of-nation approach to aid in the realization of collective aspirations for inclusive and sustainable peace."
It has 12 national clusters led by Cabinet Officers for Regional Development and Security and is currently chaired overall by President Ferdinand Marcos Jr. and with National Security Adviser Clarita Carlos as vice chair. (PNA)