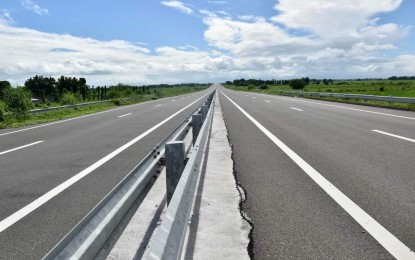 #PBBMSONA2022
MANILA – Early on the presidential campaign, then aspirant Ferdinand "Bongbong" Marcos Jr. vowed to expand the "Build, Build, Build" program, the government's ambitious infrastructure program
"Palalawakin natin ang 'Build, Build, Build' para kahit saan ay may trabahong maaasahan. Kasama dyan ang digital towers, railways, mga tulay at skyways. Mas magkakalapit tayo at bibilis ang sama-sama nating pagbangon (We will expand the ''Build, Build, Build' program so we can generate jobs anywhere. This includes digital towers, railways, bridges and skyways. Through this, we will be closer together and we will achieve faster recovery,") Marcos said in a video campaign posted on his YouTube channel on March 30.
Fast forward to winning the elections and becoming the country's 17th President, Marcos remains adamant about fulfilling his promise -- embarking on new infrastructure projects while continuing key programs that started under the term of his predecessor Rodrigo Duterte.
"We will continue to build. I will complete on schedule the projects that have been started. I am not interested in taking credit. I want to build on the success that's already happening. We will be presenting the public with a comprehensive infrastructure plan, six years could be just about enough time," Marcos said in his inaugural speech on June 30.
He vowed that no part of the country will be neglected.
"Progress will be made wherever there are Filipinos so, no investment is wasted," he added.
The "Build, Build, Build" program is aimed at achieving a golden age of infrastructure in the Philippines to enhance mobility and connectivity, as well as spurring economic growth.
The Department of Public Works and Highways (DPWH) earlier said the fundamental objective of the program is to invest adequately in infrastructure to support and sustain the country's growing economic activities represented by its gross domestic product (GDP).
What has been done
Based on DPWH data as of May this year, "Build, Build, Build" projects provided 6.5 million jobs to Filipinos from 2016 to 2020.
Some completed "Build, Build, Build" projects include the final section of the Tarlac–Pangasinan–La Union Expressway (TPLEX), Plaridel By-Pass Road Phase II, North Luzon Expressway (NLEX) Harbor Link Segment 10 and C3-R10 Section, Skyway Stage 3, and Alabang-Sucat Skyway Extension.
Notable accomplishments for the road sector are the completed road sections of the Central Luzon Link Expressway (CLLEX), Cavite Laguna Expressway, and Manila Cavite Toll Expressway.
The DPWH said the country's highways and expressways were expanded to pave the way for regional development and eventually decongest highly-urbanized areas.
Three major projects under the Metro Manila Logistics Improvement program were completed -- the Estrella-Pantaleon Bridge, Bonifacio Global City-Ortigas Center Link Road Project, and the Binondo-Intramuros Bridge which opened last April.
The Inter-Island Linkage/Mega Bridge Program will provide linkages among the various islands of the country through the construction of short and long-span bridges.
Under the past administration, 40,080 kilometers (km) of roads were constructed, maintained, widened, upgraded, and rehabilitated, among them 3,101 km of tourism roads; 999 km of completed roads leading to industries and trade corridors; 573 km of access roads that will enhance linkages toward seaports, airports, and railway stations to further augment the logistics, transport, and economic activities in these key transport hubs; and 2,712 km of completed farm-to-market roads (FMRs).
There were 6,854 bridges constructed, widened, upgraded, rehabilitated and strengthened.
What lies ahead
To ensure stable food supply amid a global crisis and soaring inflation, Marcos has ordered the prioritization of building FMRs for the easier transport of produce, thus, increasing local trade and productivity while lowering transportation costs.
Marcos, who concurrently sits as Agriculture Secretary, said he wants to come up with an FMR master plan to promote food security and power up rural communities.
In this undertaking, he said the government must prioritize areas with active agricultural production to address supply chain concerns.
He also stressed that agricultural infrastructure projects should be resistant to the adverse effects of climate change which means these should not be easily destroyed by floods, landslides, and other calamities.
The master plan should include regional maps that will identify the exact locations of the farm-to-market roads to be constructed, as well as its funding source, payment terms, and a time frame for project completion.
He also tasked the Department of Agriculture (DA) and DPWH to take charge of the implementation of state-funded FMR projects.
Last July 9, the DPWH announced the construction of a 1.4-km FMR for the farming community of Barangay Balite in Cabanatuan City, Nueva Ecija.
The construction work for the FMR is currently in full swing to meet its target completion date this July.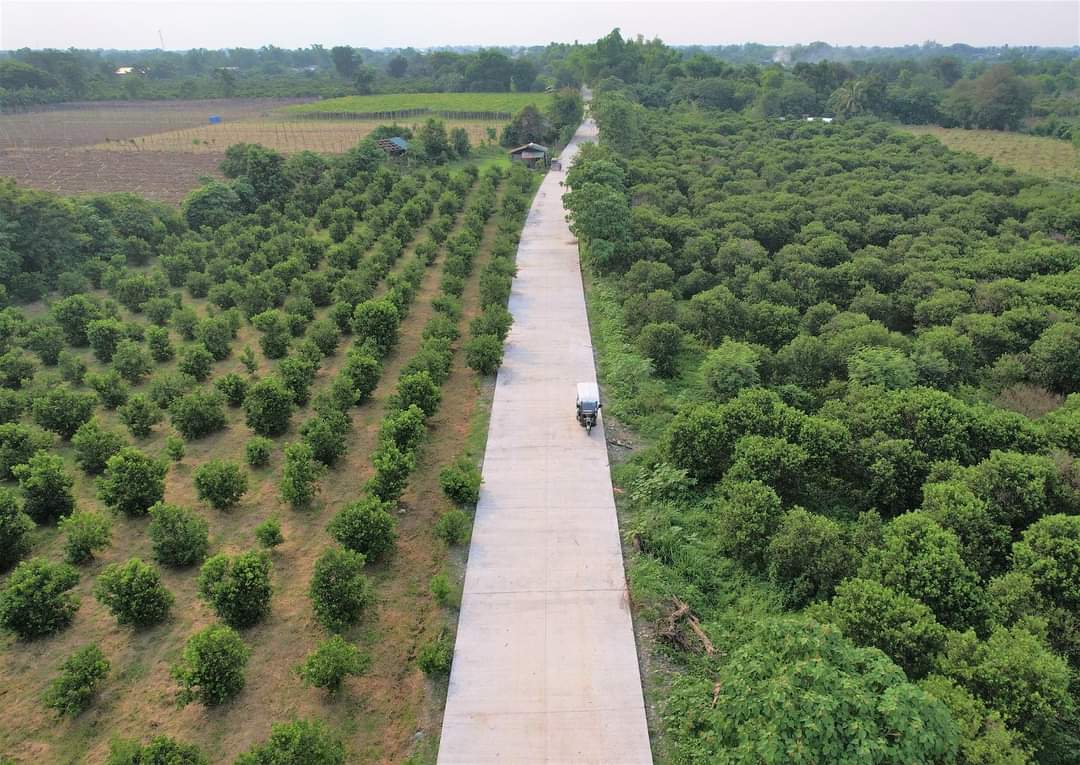 Once completed, the road will provide a faster and safer route for farmers to transport their fresh produce and farm goods to Nueva Ecija's major markets.
The road project, which is under the implementation of the DPWH Nueva Ecija 2nd District Engineering Office, has a total budget of PHP11.64 million sourced from the General Appropriations Act of 2022.
Last July 22, the DPWH also reported that the 30-km CLLEX is now 96 percent completed.
The DPWH's Unified Project Management Office (UPMO) Operations said the first 18 kilometers of CLLEX from Tarlac Interchange at the connection of Subic-Clark-Tarlac Expressway (SCTEX) and Tarlac-Pangasinan-La Union Expressway (TPLEX) in Balingcanaway, Tarlac City to Guimba-Aliaga Road in Aliaga, Nueva Ecija will be extended with an additional 11 km by March 2023.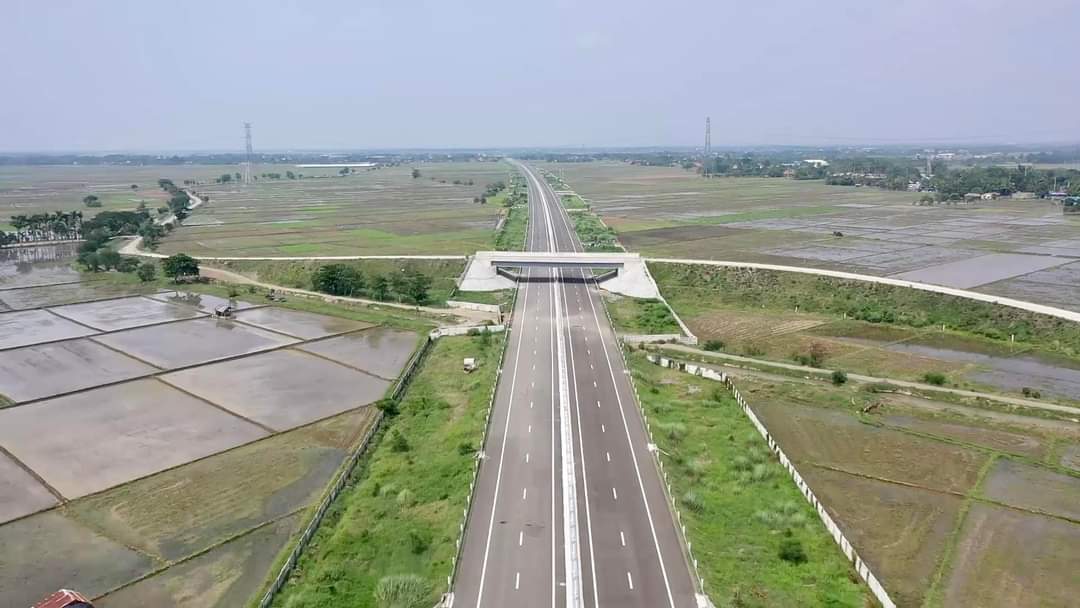 These include 7 km up to the San Juan Interchange and 4 km to Umangan-Julo Road at the boundary of Aliaga and Cabanatuan City before Felipe Vergara Road and Daang Maharlika Highway.
"The CLLEX Project will support the country's new vision for improving agricultural productivity under the administration of President Ferdinand "Bongbong" Marcos Jr. Using this toll-free high standard highway, palay crops and other products from Nueva Ecija -- the Philippines' rice granary, including those coming from Region 2 can reach the market centers in Metro Manila much faster and cheaper," DPWH Undersecretary for UPMO Emil Sadain said in a press release.
The CLLEX forms an important east-west link for Luzon's expressway network to ensure a continuous seamless traffic flow for motorists from Metro Manila and vice versa who ply the North Luzon Expressway (NLEX), SCTEX, and TPLEX.
Once fully operational, the PHP11.811-billion expressway is expected to shorten the usual travel time of 70 minutes between Tarlac City and Cabanatuan City to just 20 minutes.
The "Build, Build, Build" program also includes a traffic decongestion plan that seeks to build high-standard highways/ expressways, by-passes/diversion roads, flyovers, interchanges, and underpasses, and widen national roads and bridges.
Key projects include the Metro Manila Logistics Improvement Program, Philippine High Standard Highway Network Program, and the Luzon SPINE Expressway Network (LSEN) Program.
The LSEN is comprised of 905 km of high-standard highways in Luzon which will reduce travel time between Ilocos and Bicol from 20 hours to just eight hours.
It also covers the construction or upgrade of access roads to designated tourism destinations, industrial trade corridors, roll on-roll off ports/seaports, railway stations, airports, and the building of classrooms under the Basic Education Facilities Fund of the Department of Education.
The program also aims to provide livable, sustainable, and resilient communities with an integrated water resources management program, disaster risk reduction and climate change adaptation program, infrastructure support for marginalized sectors and build bike lanes/facilities and pedestrian infrastructure. (PNA)