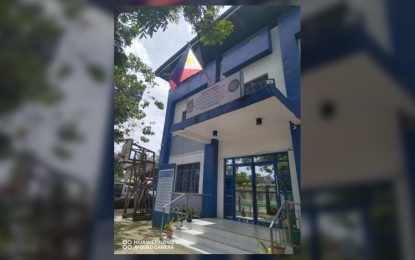 TACLOBAN CITY – A member of the New People's Army (NPA) surrendered to the police in Northern Samar as government forces heightened their fight against communist terrorists in the province.
The surrenderer, alias Inday, 41, male, of Pambujan, Northern Samar, surrendered to the 2nd Northern Samar provincial mobile force company (NSPMFC) and San Roque municipal police, the police regional office here said on Monday.
The two police units facilitated and negotiated his surrender in Dale village in San Roque, Northern Samar on July 23.
"Inday" is now under the custody of 2nd NSPMFC for facilitation, assessment, documentation, and initial interview before enhanced comprehensive livelihood integration program application.
"Another life has been saved and changed which means a good start for our brother. I hope that more and more of them will choose to go back to the side of the government in the days to come," Brig. Gen. Bernard Banac said in a statement.
Banac said "Inday"s' decision to abandon the NPA is a result of the government's intensified counter-insurgency drive in Northern Samar.
On July 11, some 232 police officers were deployed in Northern Samar to replace the 162 personnel assigned in the province for months to participate in the government's whole-of-nation approach to end the decades-old insurgency.
They are part of the Retooled Community Support Program team tasked to assess the needs and identify primary and secondary issues being exploited by the NPAs.
The Communist Party of the Philippines (CPP)-NPA is listed as a terrorist organization by the United States, the European Union, the United Kingdom, Australia, Canada, New Zealand, and the Philippines.
The Anti-Terrorism Council also formally designated the National Democratic Front as a terrorist organization on June 23, 2021, citing it as "an integral and inseparable part" of the CPP-NPA that was created in April 1973. (PNA)