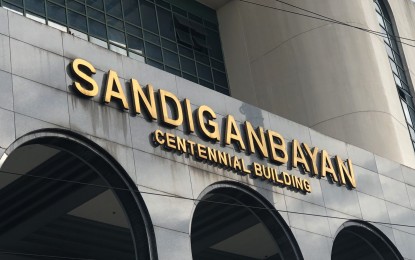 MANILA – The Sandiganbayan denied businesswoman Janet Napoles' plea to dismiss the cases implicating her in charges against former agrarian reform secretary Nasser Pangandaman.
In a resolution dated July 19, the anti-graft court's Fifth Division trying the case for malversation and falsification of Napoles said the businesswoman's motion filed in June was only a rehash of a similar motion to quash denied by the Supreme Court two months earlier.
Napoles was charged with allegedly operating or controlling non-governmental organizations (NGOs) supposedly used in the diversion of the Priority Development Assistance Fund (PDAF) or pork barrel of lawmakers.
The NGOs involved were Agricultura Para sa Magbubukid Foundation, Inc., Countrywide Agri and Rural Economic Development Foundation Inc. Agri and Economic Program for Farmers Foundation Inc., Philippine Agri and Social Economic Development Foundation Inc., People's Organization for Progress and Development Foundation Inc., Social Development Program for Farmers Foundation Inc., and Masaganang Ani para sa Magsasaka Foundation Inc.
Napoles sought the dismissal of the cases because of the suppopsed failure of the prosecution to implead the NGOs in the criminal suits.
Since she is not an officer of the involved NGOS, Napoles said it "makes the allegations a conclusion of law and cannot sufficiently indict her and establish her liability."
In another case, the Sandigan also dismissed Napoles' motion to suspend arraignment proceedings in her involvement in a separate series of malversation and graft against Gondelina Amata, former National Livelihood and Deveopment Council president.
Napoles was found guilty by the Sandiganbayan of plunder in 2018 and malversation of public funds in 2021. (PNA)