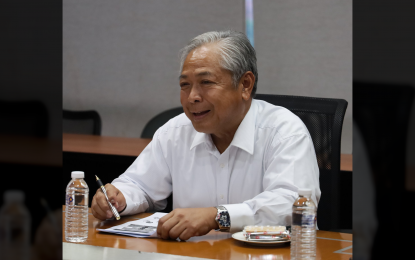 MANILA – The Department of Transportation (DOTr) will prioritize the enhancements of various airport projects to "global standards," Sec. Jaime Bautista said Tuesday.
In a statement in response to President Ferdinand "Bongbong" Marcos Jr.'s first State of the Nation Address (SONA) on Monday, Bautista said he felt "challenged" and would use his experience in the aviation industry to modernize the country's transport facilities, especially the upgrade of local airports.
"We will build upon the dozens of aviation-related projects completed in the past administration and identify areas for technical upgrade to allow them to enhance their operational capabilities," Bautista said.
He took note of Marcos' plan to continue former president Rodrigo Duterte's "Build, Build, Build" program with focus on developing the railway system.
"The President's order to the DOTr is clear -- it's full speed ahead for our transport projects," he said.
During his SONA, Marcos pointed out a dozen rail projects all over the country with a combined projected cost of PHP1.9 trillion.
The large-scale projects include the North-South Commuter Railway, the Metro Manila Subway, the Mindanao Railway Project, the Panay Railway Project and the Cebu Railway System. (PNA)