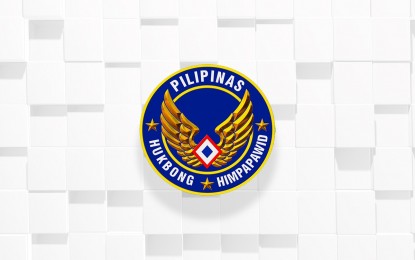 MANILA – The Philippine Air Force (PAF) said Wednesday it would deploy one of its Cessna 208 surveillance aircraft for a "rapid damage assessment and needs analysis" (RDANA) mission after a magnitude 7 earthquake shook Abra and other parts of Luzon.
"We have a C-208 that will conduct RDANA of the area, (the aircraft will be) taking off from Clark (Air Base in Pampanga). On board are (an) OCD (Office of Civil Defense) assessment team," PAF spokesperson, Col. Maynard Mariano, said in a message to the Philippine News Agency (PNA).
Mariano said the PAF would maximize all of its assets in all ongoing search-and-rescue missions.
"Our personnel in those (affected) areas are doing their assessment. Search and rescue will be the priority mission," he added.
Mariano noted that the RDANA flight is ongoing and that all information would be passed to the OCD.
Aside from the C-208, two S-70i "Black Hawks" are in the area along with two Super Huey helicopters that are acting as air ambulances, the PAF spokesperson said.
"The deployment of assets will be under the OCD for a centralized effort. All other assets are being prepared for the effort to include transport aircraft," Mariano said.
PAF troops belonging to the Tactical Operations Group 1 and reservist units of the Air Force are doing what they can to immediately support the search-and-rescue efforts.
The Armed Forces of the Philippines, in a separate update, said the following aircraft are on stand-by:
-two Black Hawks helicopters
-one W-3A "Sokol" helicopter
-one Huey 2 and another Super Huey at Fort Magsaysay, Nueva Ecija
-one S-70 air ambulance in Laoag City, Ilocos Norte
The AFP said this is aside from the C-208 One "Black Hawk" and one S-76A helicopter deployed for RDANA. (PNA)