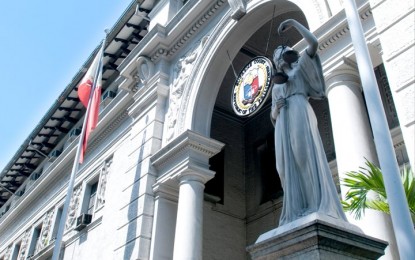 MANILA – The Supreme Court (SC) on Wednesday reminded the public against the prohibition on the use of license plates, car stickers, and similar items bearing its seal or indicating a connection with the judiciary on non-official court vehicles.
The SC Public Information Office, in a statement, said Administrative Order 22-05-05, prohibits the use of the stickers, and license plates on privately owned vehicles, including courtesy plates/security plates of former officials who are no longer connected with the court.
"Persons or entities violating the foregoing shall be held not only for indirect contempt of court but may also be prosecuted criminally and/or administratively as the case may warrant," the SC said.
The directive also revoked previously issued authorizations until a new authorization is issued.
The new authorizations to be issued will require license plates to have visible tamper-proof registration numbers.
"Any fading or illegibility shall result in the automatic invalidation of such license plates," it added.
The SC also directed the Office of the Court Administrator to disseminate the circular to the lower courts. (PNA)