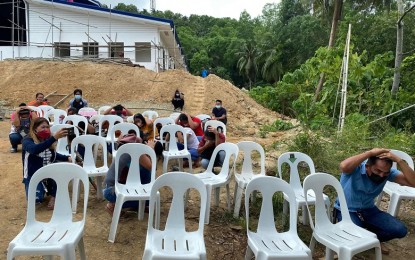 ILOILO CITY – The Office of the Civil Defense in Western Visayas (OCD-6) is ready to send any assistance to areas in Northern Luzon affected by the magnitude 7 earthquake which struck on Wednesday morning.
"We are more than willing to extend help for whatever support that they need. Previously we even augmented personnel in areas where a response is needed. We will just wait for any advice," OCD-6 information officer Cindy Ferrer said in an interview on Wednesday.
Back in 2018, OCD-6 sent personnel to the Cordillera Administrative Region to assist in the response operations in the aftermath of Typhoon Ompong.
Meantime, the OCD regional office is waiting for guidance from their central office on the resumption of the face-to-face earthquake drill, especially in schools, since the in-person classes are expected to go full blast in November.
The past quarterly National Simultaneous Earthquake Drills (NSED) were done virtually due to the pandemic but the evacuation component was missing from those conducted in offices, schools, houses, and communities.
"Our first NSED this 2022 was conducted in Barangay Lo-ong Concepcion, Iloilo but it was only attended by limited participants and there was no evacuation," she said.
Ferrer said the conduct of evacuation is important for the public to know the safe area where they could go in times of earthquake.
OCD Regional Director Jose Roberto Nuñez has been pushing for the conduct of the face-to-face drills since except for Negros Occidental and Antique being under Alert Level 2, the rest of the provinces and highly urbanized cities in Western Visayas are already under Alert Level 1.
Ferrer added that those who intend to hold drills are reminded to always observe the minimum public health standards.
The Regional Incident Management Team during the conduct of assessment on the preparations for the face-to-face classes also discussed with schools their contingency plans for natural hazards, especially earthquakes and typhoons.
"We even provided them with IEC (information and education campaign) materials to educate them on what to do, before, during and after the earthquake," she said. (PNA)