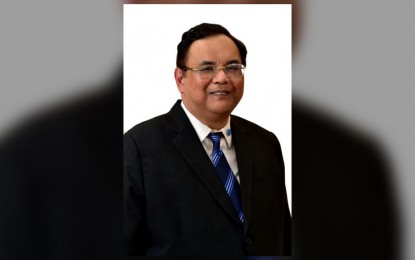 MANILA – The rate of the Bangko Sentral ng Pilipinas' (BSP) term deposit facility (TDF) rose anew on Wednesday and bids remained low.
The average rate of the seven-day facility rose to 3.3839 percent from 3.2459 percent during the auction last July 20.
The average rate of the 14-day tenor also went up to 3.4900 percent from 3.3417 percent previously.
The BSP reduced the offer volume by PHP10 billion for each tenor and both were undersubscribed
It offered the one-week facility for PHP150 billion and the two-week TDF for PHP160 billion.
Tenders for the seven-day TDF reached PHP149.475 billion, which the auction committee fully accepted.
Bids for the two-week facility amounted to PHP97.886 billion but the auction committee accepted PHP97.386 billion.
In a statement, BSP Deputy Governor Francisco Dakila Jr. said the amount of bids for both facilities "was slightly lower than the BSP's expected volume range."
"The results of the TDF auction reflect ongoing adjustments in short-term market interest rates following the BSP's policy rate hike," he said.
BSP's policy rates have been increased by a total of 150 basis points –25 basis points last May, 50 basis points last July, and 75 basis points this month.
The last increase was made off-cycle or ahead of the Aug. 18 rate setting meeting of the BSP's policy-making Monetary Board (MB), which monetary authorities said was made to help address risks to inflation, among others.
In terms of undersubscription, Dakila attributed this "in part to loan releases and deposit withdrawals from banks."
"There was also an observed decline in participating banks compared to last week as some counterparties experienced temporary operational interruption following the earthquake," he said.
He added the central bank's "monetary operations will remain guided by its assessment of the latest liquidity conditions and market developments." (PNA)