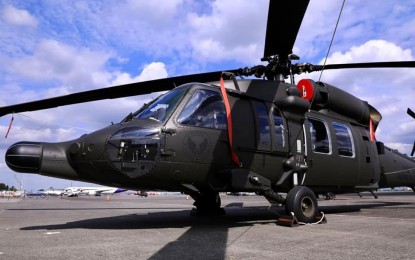 MANILA – The Philippine Air Force (PAF) on Thursday announced that it has readied 10 aircraft to help in the ongoing humanitarian assistance and disaster relief (HADR) missions related to the magnitude 7 earthquake that rocked Abra and nearby provinces.
In a message to the Philippine News Agency, Air Force spokesperson, Col. Maynard Mariano, said these aircraft include three S-70i "Black Hawk" combat utility helicopters, two UH-IHs, one Super Huey; one Huey II, one C-208B reconnaissance aircraft, and one W-3A "Sokol" helicopter.
Also, Mariano said disaster response task units (DRTUs) from Tactical Operations Group (TOG) 1, 2 and 3 which are located in Northern and Central Luzon are also on full alert for possible HADR missions.
Earlier, the PAF spokesperson said that it has deployed its aircraft to conduct a "rapid damage assessment and needs analysis" (RDANA) missions.
Mariano said the PAF would maximize all of its assets in all ongoing search-and-rescue missions. (PNA)