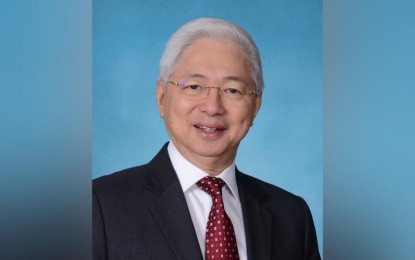 MANILA – The Department of Trade and Industry (DTI) believes that the creative industries will play a vital role in the economic recovery, the agency's chief said on Thursday.
During the Creative Futures 2022 Conference, DTI Secretary Alfredo Pascual said the pandemic brought adverse impacts in terms of operation, jobs and income in the creative industries.
"DTI previously estimated that the pandemic cost the local creative industries 90 percent of their revenue. Approximately 61 percent of arts and entertainment companies ceased operations, and more than one-fifth of these businesses were permanently closed," he said.
But the DTI chief is optimistic about the future of the industry as "we are reclaiming our path to development".
Pascual said programs and policies are in place to help in the development of the local creative industries.
The House of Representatives ratified the Philippine Creative Industries Development Act on May 31, 2022 to make the sector a catalyst for economic growth and accelerate the country's recovery from the pandemic.
On the other hand, the DTI has been implementing the Creative Economy Strategy of the Philippines (Crest PH) promoting integrated industry development.
"Crest PH takes a holistic approach to improving the competitiveness of the creative industries, facilitating the development and promotion of creative goods exports, and assisting creative firms in accessing the global market. Crest PH employs a suite of interventions to address the sector's top, binding constraints," Pascual said.
The program also uses evidence-based solutions, data analytics, knowledge management, and competency development to address concerns of creative enterprises, including innovation preparedness and adoption of technology for digital transformation.
"The DTI's Competitiveness and Innovation Group has also developed six roadmaps so far. Digital advertising, animation, game development, software development, toys and characters, and TV, radio, and print media are all examples. The roadmaps are essential in getting stakeholders to agree on where to take specific creative industries," he added.
By accelerating the growth of the Philippine creative industries through the industry and sub-sector roadmaps, Pascual said the Philippines aims to be the top creative economy in Southeast Asia by 2030.
This will also help in improving the competitiveness of local talents to make the country more attractive to the international market for creative industries. (PNA)