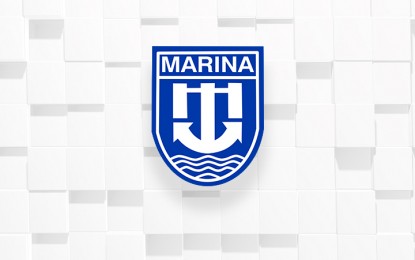 MANILA – An additional 11 master mariners have passed the Maritime Industry Authority's (MARINA) harbor pilot licensure examinations, on top of the 20 others announced back in June.
In a Facebook post, MARINA said they took the examinations on March 9 to 11 and June 8 to 12.
These are the successful examinees and their respective pilotage districts:
1. Banzon, Bernie V. - La Union
2. Buno, Melvin V. - Davao
3. Cabili, Jackson R. - Iligan
4. Camanga, Jonathan V. - San Fernando, La Union
5. Daroy, Adolfo S. - Batangas
6. Hernandez, Edward E. - Subic
7. Llorente, Jeffrey B. - Tagbilaran
8. Mernilo, Ronald H. - Surigao-Maasin
9. Taracina, Hennever B. - Quezon
10. Terazona, Almond J. - Iloilo
11. Toleron, Jonathan R. - Davao
Before becoming a candidate for the licensure examinations, these individuals must be at least 35 years old, a "master" in command of a merchant ship or of a Philippine Coast Guard or other non-combatant ship of over 500 gross tonnage for five years or more, mentally and physically fit, has "good moral character", and not included in the database of watch-listed seafarers.
"The MARINA is mandated to undertake the licensing of harbor pilots in the country, pursuant to Executive Order No. 125/125-A," it said.
On June 8, the MARINA announced the passing of 20 master mariners who took the examinations from March 9 to 11, bringing the total of master mariners who passed the examinations in 2022 to 31. (PNA)