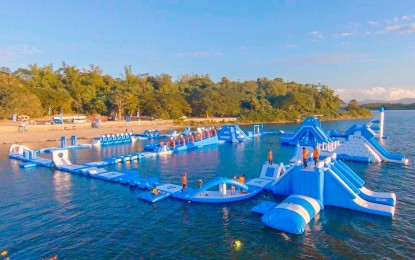 MANILA – A proposal to establish and secure standard tourism signs and symbols in the country to improve awareness of the existence of various tourist sites has been filed at the House of Representatives.
According to a statement on Friday, Bohol Rep. Kristine Alexie Tutor filed House Bill 2048, or the proposed "Tourism Signs and Symbols Act of 2022".
In the bill's explanatory note, Tutor said the tourism industry has long been a key contributor to the nation's growth and development, such that in 2018 its value jumped to PHP2.2 trillion from its PHP1.9 trillion earnings in 2017.
With the tourism industry's contribution to the economy, she said the government needs to harness tourism as an engine of socio-economic growth to generate investment, foreign exchange, and employment.
She noted that with the presence of global Internet technology, an increasing number of people are made aware of the different tourism destinations in different parts of the world.
"Thus, the country needs to capitalize on the movement of persons through tourism, and one way of making the Philippines a viable choice is to ensure the safety, security, and comfort of the tourists," Tutor said.
She said this could be achieved through the adoption of standard signs and symbols that lead to tourist destinations, establishments, and services.
Under the bill, the Department of Tourism and the Department of Public Works and Highways would determine and prescribe proper standards to follow regarding tourism signs and symbols, including their letters, font sizes, colors, and materials.
The two departments would remove and replace signs and symbols that do not conform to their identified standards.
The bill seeks to impose a fine of PHP100,000 on any person who would violate the provisions of the proposed Act, particularly on the specifications and measurements set therein of tourism signs and symbols, or caused the removal or vandalized these tourism signs and symbols. (PNA)