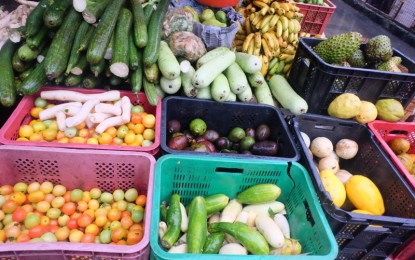 MANILA – Sustained rise in food prices and transport fares, among others, are seen to push the domestic rate of price increases this month to a range of 5.6 percent to 6.4 percent.
In a statement Friday night, the Bangko Sentral ng Pilipinas (BSP) said the depreciation of the peso, which is currently trading at the 55-level against the US dollar, is also among the factors seen to further accelerate the inflation rate.
"Meanwhile, lower oil prices, reduction in electricity rates in Meralco-serviced areas, and lower pork prices are likely to temper in part said price pressures," it said.
The BSP added that close monitoring of emerging price developments would be done "to enable timely intervention to arrest emergence of further second-round effects, consistent with BSP's mandate of price and financial stability."
The inflation rate in the country continues to post a faster rate after breaching the government's 2 percent to 4 percent target band in April when it jumped to 4.9 percent.
In June, it rose to 6.1 percent, bringing the average in the first half of the year to 4.4 percent.
The central bank projects inflation to average at 5 percent this year, above the target range due mainly to higher oil prices in the international market and the impact of supply constraints of several commodities. (PNA)