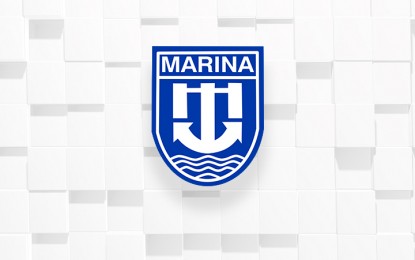 MANILA – The Maritime Industry Authority (MARINA) has been recognized by the Anti-Red Tape Authority (ARTA) for consistently earning top scores in its Regulatory Impact Assessment (RIA) Manual Training from April to July.
In a statement on Friday, MARINA highlighted its top scores during the pre- and post-diagnostic tests of the training, which aimed to capacitate personnel on different tools mentioned in the manual.
These tools include benefit-cost analysis, standard cost model, multi-criteria decision analysis, and different lenses of analysis on such areas as gender and social inclusion, environment, disaster risk, and competition.
"The MARINA team, consisting of heads of offices who are part of the Agency's Committee on Anti-Red Tape and technical staff in the field of policy formulation and review, core operations, and other fields as stipulated in ARTA MC 2020-07, were all from the planning and policy service, management, finance and administrative service, overseas shipping service, and domestic shipping service," it said.
The RIA manual serves as a reference document providing the tools, process, and procedures for undertaking RIA, ensuring regulations are subjected to proper consultations and "evidence-based" analysis before their issuance.
"Through participating in this training, the MARINA will be able to design and evaluate policies and regulations in a systematic process that will enhance the quality of existing and proposed regulations," the statement added.
ARTA completed the pilot testing of the RIA in 2021 and is meant to be used in all proposed regulations of the Executive Department, including national government agencies, government-owned and -controlled corporations, government instrumentalities, and all local government units that provide services for business and non-business-related transactions. (PNA)