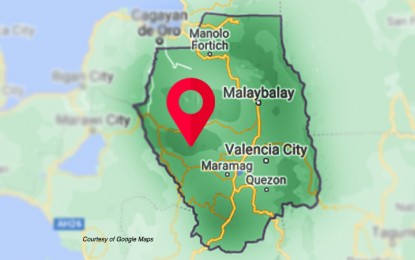 CAGAYAN DE ORO CITY - The Army's 8th Infantry Battalion (8IB) on Saturday confirmed that the non-combative aspect of the anti-communist insurgency campaign has yielded positive results in Bukidnon.
In a statement, Lt. Col. Anthony Bacus, commander of the 8IB, said the Task Force to End Local Communist Armed Conflict (TF-ELCAC) has led to the surrender of combatants of the Communist Party of the Philippines-New Peoples Army (CPP-NPA) in the province and the discovery of their hideouts and arms cache.
"We thanked these former rebels who voluntarily submitted themselves to the folds of law and tips off on the location of an arms cache which greatly supports on our campaign on ELCAC," he said.
Bacus cited as an example the four former rebels who surrendered on July 19 in the 8IB headquarters in Poblacion, Impasugong, Bukidnon.
The former rebels were identified as Jerry Aguaron who surrendered one M16 rifle; and Tata Linawan Almahan, Nichole Nanolan Almahan, and Jun-Jun Lucdayan; who turned over five improvised explosive devices, 15 M203 grenade launcher live ammos, and a hand grenade.
The former rebels said the CPP-NPA has greatly suffered from the massive Focus Military Operations of the Army unit within the area, bringing hunger and exhaustion among its members and forcing them to surrender.
Bacus said the Community Support Program of the government has also further propelled the former communists to take part in government causes.
The surrenderers were processed for their enrollment to the Enhanced Comprehensive Local Integration Program in preparation for their reintegration to the community.
Meanwhile, another 15 former rebels were also made to join a 45-day Infantry Orientation Course (INFOC) at the 4th Division Training School (4DTS) in Malaybalay City, Bukidnon, last July 25.
They were joined by 48 members of indigenous peoples groups who formed part of the 281 new soldiers of the 4th Infantry Division.

4DTS Commandant, Lt. Col. Edgardo Talaroc Jr., said the INFOC was the specialization phase that came after they finished their four-month rigorous Basic Military Training on May 23, 2022.
4ID Commander, MGen. Wilbur Mamawag, hoped their accomplishments would be a reminder to always find courage and discipline in doing what is right and fair.
"Not only for yourself and your families, but for the entire Philippine Army. But know that this is just the start of your challenging military career. I wish you luck in your chosen path," he said.
Meanwhile, 25 of the new soldiers have also finished taking part in the Alternative Learning System (ALS) program of the Department of Education. (PNA)