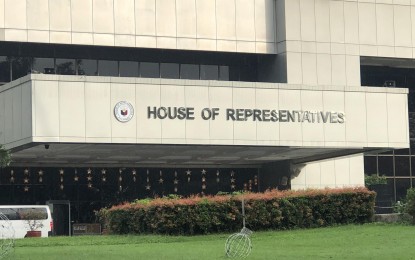 MANILA – The House of Representatives on Monday adopted a resolution expressing profound condolences to the Ramos family over the death of former President Fidel V. Ramos, popularly known as FVR.
Under House Resolution 120, Speaker Martin Romualdez said Ramos implemented economic reforms intended to open the "once-closed" national economy, encouraged private enterprise, invited more foreign domestic investments, and reduced corruption.
"The resolute vision of former President Ramos paved the way for real economic gains that renewed the confidence of the investors in the country and brought the Philippines to a holding 'tiger economy' status, seeing robust economic growth, exceptional political stability and peace agreements with government separatists," Romualdez said.
Romualdez said the former chief executive also addressed the water and electricity crisis by privatizing the water industry and reorganizing the state power company, and authorizing the creation of new power plants, which resulted in a more efficient and stable supply of water.
He noted that Ramos spearheaded a strategic framework for socio-economic development known as the "Philippines 2000", which envisioned the Philippines attaining the status of a newly industrialized country by the year 2000, citing a five-point program that included peace and stability; economic growth and sustainable development; energy and power generation; environmental protection and streamlined bureaucracy.
"President Ramos considered the presidency as both an honor and a privilege and believed it is a 'matter of destiny' to give the people a 'better quality of life by building on the grains of democracy'," he said.
Romualdez said despite many challenges the Ramos administration faced, the former president remained committed in his duty to serve the country and inspired unity among the Filipino people.
"A pillar of strength, and a true statesman, the demise of former President Fidel Valdez Ramos is a huge loss to the whole country, and he will always be remembered as one of the great leaders who took good governance to heart," he said.
Aside from Romualdez, Majority Leader Manuel Jose Dalipe, Minority Leader Marcelino Libanan, and Senior Deputy Majority Leader Ferdinand Alexander Marcos co-authored the resolution.
Ramos, 94, served as the country's 12th chief executive from 1992-1998.
He graduated from the United States Military Academy at West Point in 1950.
Prior to becoming one of the country's Presidents, Ramos served as the chief-of-staff of the Armed Forces of the Philippines (AFP) from 1986-1988 and the secretary of National Defense from 1988-1991, both of which were during the first Aquino administration.
The lower chamber also adopted House Resolution 121 and 129, conveying the deepest condolences of the House of Representatives on the passing of Japan's former Prime Minister Shinzo Abe and former Camarines Sur Rep. Rolando Andaya Jr., respectively.
House Resolution 122, which expresses the profound empathy, compassion, solidarity, and support of the chamber for the victims of the magnitude 7 earthquake on July 27 in the province of Abra and its neighboring areas, was adopted during the plenary session. (PNA)