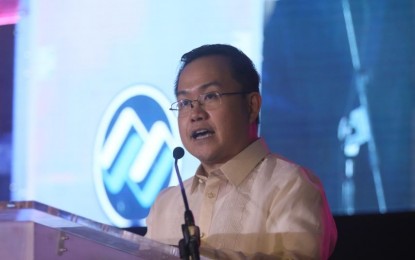 MANILA – The Metropolitan Waterworks and Sewerage System - Regulatory Office (MWSS-RO) announced Monday that the population of its concessionaire areas increased to 17.21 million from only 5.82 million before it was privatized in 1997.
Patrick Lester Ty, MWSS-RO chief regulator, said water supply, sewer, and sanitation coverage improved, while Non-Revenue Water (NRW) has decreased.
NRW is also called systems loss, like from leaking and broken pipes that are mostly caused by poor operations and maintenance.
"We have increased water-supply coverage from 48 percent to 94 percent and improved sewer and sanitation coverage from 9 percent to 26 percent and 1 percent to 82 percent, respectively. We have also decreased the non-revenue water from 61 percent to 33.5 percent," he said in his welcome remarks during the culmination of the month-long celebration of MWSS-RO's 25th anniversary at the Philippine International Convention Center in Pasay City.
MWSS-RO recognized top local government units with outstanding dislodging availment rates from 1997 to 2021 and which have supported their programs, projects, and activities.
It also launched the publication "On the Waves of Continual Progress: Safeguarding Public Welfare".
The MWSS-RO already has its own building, which Ty called a major milestone.
"The establishment of our own building serves as a testament to our commitment to independently and effectively regulate the provision of water sewerage and sanitation services within the concession area," he said.
The kickoff for the month-long commemoration of the RO's 25th year anniversary started July 1 with the planting of 25,000 trees, blood-letting activity, a series of public consultations, and the inauguration of MWSS-RO water meter test bench laboratory.
MWSS-RO was created by virtue of a concession agreement between the MWSS, Manila Water, and Maynilad to function as a collegial body composed of five regulators headed by the Chief Regulator, who has overall responsibility for the operation of the office; four Deputy Administrators for Technical Regulation, Customer Service Regulation, Financial Regulation, and Administration; and Legal Affairs. (PNA)