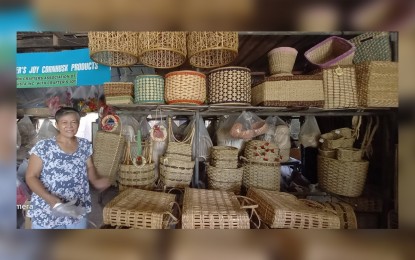 MANILA – Non-performing loans (NPLs) that were extended to small companies are putting more pressure on Philippine banks compared to those extended to large companies, a report by the Fitch Ratings said.
In a report that assessed the impact of interest rate hikes in Asia Pacific banks, which was released on Tuesday, Fitch Ratings said net revenue impact of the rate hikes on domestic banks is "mildly favorable" and is "moderate" in terms of asset quality impact.
It said domestic banks posted the biggest increase in NPLs among its counterparts in South East Asia in the last two years "driven by delinquencies in consumer loans."
The report said pulling out of pandemic-related measures to buoy the banking system from the impact of the pandemic also played a role in the rise in NPLs.
"We believe there are lingering impairment risks among consumer and SME borrowers whose finances have yet to recover from 2020's severe shock," it said.
The report added acceleration of inflation rate both here and abroad contributed to the interest rate tightening, which also hurt the peso.
Inflation rate increased to 6.1 percent in June due in part to the highest oil prices in the international market.
Fitch Ratings forecasts inflation to average at a level higher than the government's 2 to 4 percent target band until 2023.
This, it said, is the reason why it forecasts the Bangko Sentral ng Pilipinas' (BSP) key policy rates to end 2023 at 4 percent, from the current 3.25 percent for the overnight reverse repurchase (RRP) rate.
With the domestic banking system backed mainly by rate-insensitive current account and savings account (CASA) deposits, the debt rater said the domestic banking sector has "a strong ability to manage deposit cost."
"Changes in the policy reverse repo (repurchase) rate have not historically been fully passed through to bank lending rates," it said.
To date, the BSP's policy rates have been hiked by a total of 125 basis points.
The report said "the conglomerate-dominated business landscape gives corporations considerable bargaining power, and competition for high-quality assets often means that banks are hesitant to raise rates quickly."
"Therefore, we expect lending spreads to widen only moderately," it added. (PNA)