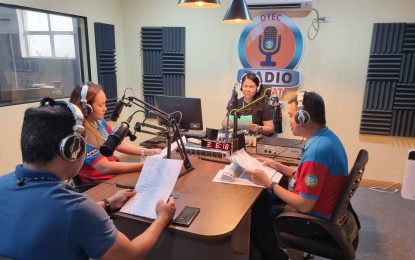 DUMAGUETE CITY – The Negros Oriental Electric Cooperative II (NORECO II) has affiliated with the Philippine Broadcasting Service (PBS) to acquire its own radio station here to amplify its information dissemination capability.
Sharon Araula, NORECO II's Cooperative Communication and Promotion Division Manager, on Thursday said DYEC 99.7 FM Radyo Kidlat is already operational following a soft opening in September 2021 but they cannot go full swing yet while awaiting PBS's guidance on which programs they hook up with.
"A memorandum of agreement was signed between the PBS (also known as the Bureau of Broadcast Services) and NORECO II for them to acquire a franchise and be affiliated with the state-owned radio network as part of the National Electrification Administration's seven-point agenda for member-consumer-owners of electric cooperatives," Araula said in mixed English and Cebuano.
To date, while on test broadcast, Radyo Kidlat operates from 6 a.m. to 8 p.m. with local programming that includes a one-hour newscast on the cooperative and another hour of "talk show" to discuss other government-related activities.
Reruns are scheduled in the afternoon of the same day, Araula said.
Araula noted the radio station's vital role in updating the public on the cooperative's power restoration efforts following the onslaught of Typhoon Odette last December 16.
Radyo Kidlat, a commercial-free and non-profit radio station, operates from the 3rd floor of the NORECO II's main building in the city from Mondays to Saturdays, and sometimes on Sundays. (PNA)