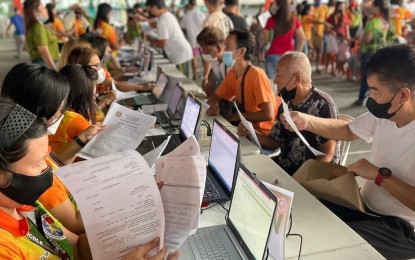 MANILA – The Department of Social Welfare and Development (DSWD) has updated its guidelines to expedite the release of aid to families and individuals needing immediate support under the Assistance to Individuals in Crisis Situations (AICS) program.
The Crisis Intervention Division reviewed and revised the existing guidelines to ensure faster and more efficient delivery of assistance, hence increasing the number of beneficiaries served.
Through the recently issued Memorandum Circular No. 15, the DSWD streamlined the implementing procedure; simplified the intake and eligibility forms and documentary requirements and lengthened its validity; and adjusted the rates of assistance and the corresponding approving authorities at the Central Office and Field and Satellite Offices.
The new guidelines state that the client will have to undergo just three steps to avail of any services and interventions under the AICS Program -- screening where the client has to present the documentary requirements to be cross-matched in the database; interview with the social worker to determine the type of appropriate assistance; and claiming of assistance.
"The goal is to avoid the long lines and hours of wait by our clients as if they are at our mercy just to get the simple medical request for assistance or burial and other needs," DSWD Secretary Erwin Tulfo said in a statement on Monday.
For financial assistance below PHP10,000, Tulfo said the release can be processed within the day.
For higher amounts, the assistance will be through a guarantee letter, unless other modes are necessary as may be justified by the social worker. (PNA)