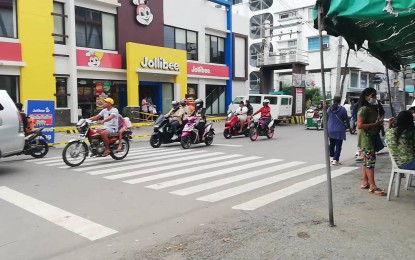 BANGUED, Abra – The Department of Trade and Industry (DTI) said the supply of basic commodities is now stable in Abra as about 95 percent of business establishments in the province have resumed operation more than a week after the July 27 earthquake.
Engr. Francis Pacio, DTI-Abra OIC provincial director, on Monday said "on the first two days, even the third day, some were still close because they were afraid to open but it is now normal," he said.
He said the provincial government's earlier declaration of a food shortage was due to the closure of many establishments for safety purposes.
"That was the initial situation because there were several cracks on the structures and they have to wait for the assessment saying that the structures are safe before they can open," Pacio said.
The capital town of Bangued has more than 3,000 registered businesses.
Pacio said before the earthquake happened, the DTI had just completed its monitoring and noted an available supply enough to last at least two to three weeks.
He added that they did not monitor any hoarding of supplies or increase in prices.
"We monitored and there was no hoarding that causes artificial shortage and they are also following the price freeze," Pacio said.
The whole province of Abra has been declared under a state of calamity, and a price freeze in commodities is also in effect for a minimum of 60 days. (PNA)