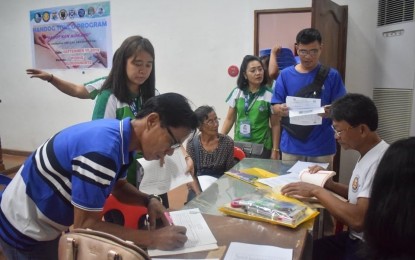 LAOAG CITY – Ilocos Norte has revived a program that gives free patents to all eligible residents who have been occupying alienable and disposable but untitled lands for a very long time.
To avail of the free land titling program locally known as "Titulo a Natalged: Sagut ni Ilokano," provincial assessor Herminio Castillo said Wednesday qualified applicants may go to their respective local government units (LGUs) or to the nearest Community Environment and Natural Resources whose jurisdiction covers the area where the parcel of land subject of the application is situated, to avail of the free patents program.
The grant of free patent is awarded to natural-born Filipino citizens occupying and cultivating alienable and disposable lands of not more than 12 hectares for at least 30 years, and have paid the corresponding real property taxes.
Castillo said the city or municipal offices continue to accept both residential and agricultural free patent applications to give those who have been residing and cultivating their lots for a long time the chance to have these properties titled in their names.
"Like last year, we hope to distribute 500 patents again this time," he said.
Among the requirements for the application of free patents are duly accomplished application form; Tax Declaration, Deed of Sale, Extra Judicial Settlement or Waiver of Rights; Certification from the Municipal Circuit or Regional Trial Court concerned that there is no pending land registration case involving the parcel being applied for; Approved Survey Plan with Technical Description or Form V37, if covered with the isolated survey; Certification of the status of land from the Land Registration Authority, if the municipality is under cadastral proceedings or if there is an old survey (Private and Original Survey); certification that the land applied for is alienable and disposable; and documentary stamp.
Since 2011, the Ilocos Norte government, in partnership with the environment office, have been assisting qualified land owners to resolve issues of land ownership in the province.
Through the Revenue Generation and Land Administration Reforms project and free land titling program, LGUs in Ilocos Norte now have systematic land information and efficient transactions on real properties. (PNA)