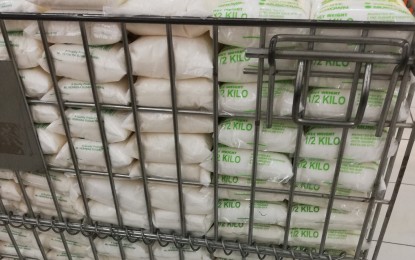 MANILA – The Department of Agriculture (DA) confirmed Friday that the "unauthorized" signing on behalf of President Ferdinand Marcos Jr. for the supposed 300,000 metric tons of sugar importation is now under investigation.
In a text message, DA Undersecretary Kristine Evangelista gave the confirmation after the Palace slammed the "illegal" posting of Sugar Order No. 4.
However, Evangelista said it is not yet clear whether or not the Sugar Regulatory Administration executives behind the signatories will be suspended as the probe continues.
Evangelista noted that they have already reached out to local sugar producers to ensure adequate supply.
"Wala akong info (I don't have information) about that [suspension] right now but I will try to check… We are coordinating with sugarcane planters," she told the Philippine News Agency.
With the President's rejection of importation, Evangelista said the upcoming sugar harvest might help stabilize the supply in the country.
"The early harvest and resumption of milling will improve our supply," she said.
Office of the Press Secretary Trixie Cruz-Angeles earlier maintained that importation is a "sensitive" matter, especially when it comes to agricultural commodities.
She said the Marcos administration is committed to fulfilling a "balancing act" between meeting the consumers' needs, while not compromising the welfare of local farmers.
"Sugar is one such importation which we take great care with. It is a balancing act. The importation has to be carefully studied to protect both the consumer against the rising prices of basic commodities while ensuring at the same time that we do not destroy the local industry," she said.
Samahang Industriya ng Agrikultura (SINAG), meanwhile, lauded President Marcos' decision to consider local production to ensure the welfare of farmers.
On Thursday, SINAG President Rosendo So said they were not aware of Sugar Order No. 4.
So said they thought the SRA is still in the process of assessing the possible shortfall, prior to importation. He said consulting local millers is very important.
"What we know is they are still working on the balance, how much should be imported. The retailers must be consulted and there should be a meeting where the problem in sugar price must be discussed. Is this artificial? Did it increase due to short stocks? We should know where the price problem started because the producers are saying that the price should only be PHP80," he said.
According to the DA's recent Palengke Watch, a kilogram of brown sugar ranges from PHP65 to PHP80, washed sugar from PHP65 to PHP80, and white sugar from PHP90 to PHP100. (PNA)