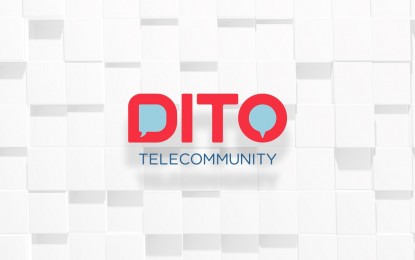 MANILA – DITO Telecommunity welcomed the call of Albay Rep. Joey Salceda for a House inquiry into the company's alleged tax liabilities due to fraudulent international simple resale (ISR) calls that have been masked to be charged local prices.
In a statement on Friday, DITO chief administrative officer Adel Tamano said such an inquiry would give DITO a chance to air its side, noting that the company is not liable for illegal ISR calls as there was no attempt to "willfully evade a tax liability and no gain on the part of DITO."
"ISR is not committed by DITO but rather by criminal syndicates illegally using our SIMS and network. How can DITO be liable for tax evasion when it is equally a victim of these ISR criminals?" Tamano said.
He said "systems and measures" have been set up by DITO to address these illegal activities.
"To hold DITO liable for tax evasion would create a dangerous precedent where taxpayers, good corporate citizens, are taxed for acts wholly outside their control; where they've had no gain and in fact are deemed victims of syndicated crimes," he said.
He highlighted how DITO was not alone in dealing with ISR calls, with both Smart Communications and Globe Telecom -- larger and older telecommunications companies -- having dealt with illegal ISR issues "for decades."
READ: House to probe DITO's tax liability for fraudulent calls
"Smart and Globe have been operating and facing ISR issues for decades, their liability for tax evasion would be astronomically larger than DITO's," he said.
While the congressional inquiry is focused on the illegal ISR calls, he noted that the real issue is interconnection between telecommunication companies (telco) to ensure that subscribers of all networks can make calls to other networks.
"It must be emphasized that the telco industry is imbued with public interest. Perhaps more so during this Covid pandemic when it is critical for subscribers to be able to call all networks if they need to reach out to relatives or to hospitals and emergency services," he said.
On Thursday, Salceda announced his intention to look into the alleged tax liabilities of DITO through the House Committee on Ways and Means to determine whether there are any violations and what tax authorities can do about it.
This came after both Globe and Smart sought to have DITO be held responsible for illegal ISR calls made through its network in response to the latter's filing of an abuse of dominance complaint to the Philippine Competition Commission.
To date, DITO said only about 20 to 30 percent of calls made by DITO subscribers to other networks go through due to interconnection problems with Globe and Smart. (PNA)