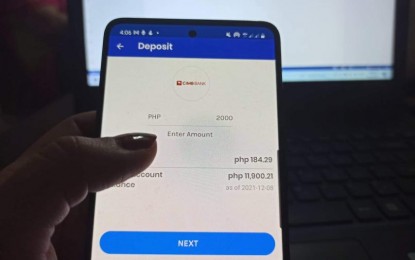 MANILA – An executive of Bank of the Philippine Islands (BPI) said additional features will be introduced to their digital platforms as more people continue to use digital applications despite the ability to go to the banks as the economy continues to reopen.
In a virtual briefing on Friday, BPI Consumer Platforms Business Lead Fitzgerald Chee said around 60 percent of the Ayala-led bank's clients are enrolled in their electronic banking platform.
"Granted that, of course, there are challenges and headwinds in terms of what the economy has attained. We believe that there's still a lot of room for us to develop and really grow this digital space and any transactions here," he said.
Chee said the additional features of their electronic banking platforms are targeted to make it easier for their clients to do their banking transactions as proven even prior to the implementation of the movement restrictions when the pandemic hit.
He said educational campaigns to teach people how to be secure on their online transactions will continue.
"As we are able to encourage more people to enroll (in the bank's online banking application), you can see a change in the whole country," he said.
Chee said the shift to digital transactions has an impact even on traditional banking services.
He, however, clarified that this change will not lessen job opportunities for their personnel.
"We believe that we can redefine the role of the branch from being a transactional aspect to having more value-adding conversations with their clients," he added. (PNA)