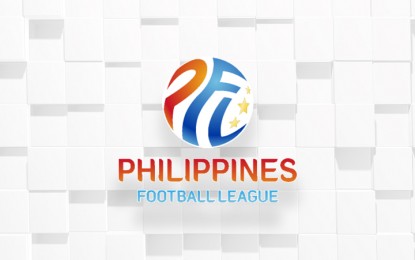 IMUS – United Clark stole the show from Mendiola in the Philippines Football League's (PFL) first taste of action at the City of Imus Grandstand, dealing the home club a 5-0 defeat on Sunday night.
For the second straight week, United Clark won by the said scoreline on the road to continue imposing its will in the league table even if Stallion Laguna remained undefeated with a 2-1 win at Maharlika Manila.
Kenshiro Daniels opened the scoring with a fifth-minute goal to the delight of the United Clark fans who even brought along a drum as if they were the host club.
Despite the early hiccup, Mendiola played great defense on United Clark to keep the match close.
However, the breakaway began for United Clark just before halftime when Ricki Sendra turned Daniels' corner kick into a 2-0 lead.
Daniels found JJ Robertson open for the header reception, but Roberson passed the ball instead to Sendra, who made no mistake in beating Henri Bandeken for the goal.
United Clark continued the road rage in the 67th minute when Simen Lyngbo rebounded a Daniels shot that hit the goalpost and slotted the ball back in.
Daniels finally completed his brace with a 69th-minute attack, while substitute Ivan Ouano completed the blowout with his stoppage-time goal.
The win keeps United Clark on top of the league table with a superior goal difference over Stallion Laguna, which needed to escape a gallant fight from Maharlika Manila at the Rizal Memorial Stadium.
Maharlika Manila surged ahead just two minutes into the match when Spencer Galaza converted off a free kick to the delight of their fans present at home.
Stallion Laguna equalized in the 10th minute with its own set-piece conversion: a Gabe Silva header off Hamed Hajimahdi's corner kick.
Hajimehdi then capped his impressive Stallion Laguna debut with a 38th-minute goal, which turned out to be the deciding goal as the club eventually held off Maharlika Manila's threats in the second half. (PNA)