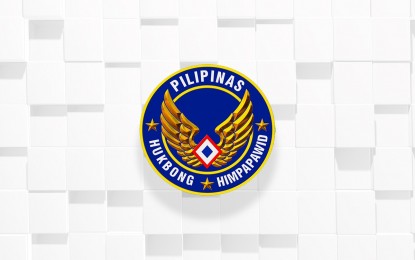 MANILA – The Philippine Air Force (PAF) is eyeing the South Korean-made KF-21 "Boramae", which is now undergoing development and flight testing, as one of the possible contenders for its multi-role fighter (MRF) project.
PAF spokesperson Col. Maynard Mariano made this remark when asked if the KF-21, whose airframe is described as "stealthier than any fourth-generation fighter" is being considered for the MRF project.
"It is a possibility given that the MRF (project) has not been funded yet, the KF-21 can be a contender for the MRF (project)," he added in a message to the Philippine News Agency (PNA) Tuesday.
Mariano said the PAF is closely monitoring the developments of the KF-21 whose prototype had its first flight last July 19.
"The PAF is monitoring this, we cannot close our options when there are new systems that may be able to compete with other systems and which may fit into our requirement for defense. In this day and age, the prototyping stage for any system can be done faster due to the available technology, and we might see it fielded soon," Mariano said.
The PAF's MRF project requires at least 12 units of fourth-generation fighters capable of integrating with existing radar systems and has a range of at least 250 nautical miles.
If funded, this project is worth around PHP61 billion.
Mariano also expects the KF-21 to become a viable combat aircraft like the Korea Aerospace Industries (KAI) FA-50PHs, which the PAF has around 12 in service.
"Just like when we got the FA-50s, there were a lot of negative comments against it, but we proved to the critics that the system can be made combat ready and was actually proven in combat (in the Battle for Marawi)," he added.
The deliveries of the FA-50PH aircraft in the country started in 2015 and ended in 2017. The contract was worth around PHP18 billion.
The KF-21, which is also produced by KAI, is a South Korean fighter aircraft development program, with Indonesian involvement, with the goal of producing an advanced multi-role fighter for South Korea and Indonesia.
The program is led by the South Korean government, which has 60 percent of the program's shares.
Indonesia took a 20 percent stake in the program in 2010, while the remaining 20 are held by private partners including KAI.
South Korea is expected to field the KF-21 by 2026. Its primary intended users are the Republic of Korea Air Force and the Indonesian Air Force.
The KF-21 is South Korea's second domestic fighter jet development program, following the FA-50. (PNA)