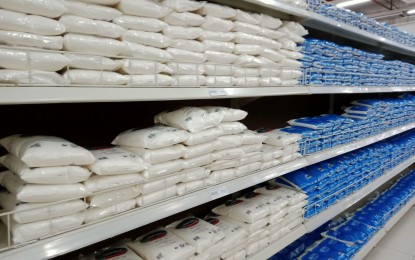 BACOLOD CITY – Negros Occidental Governor Eugenio Jose Lacson said on Wednesday he does not believe there is a sugar crisis in the country amid reports of an impending shortage in supply and soaring retail prices.
"No, I don't think there is. Remember this, the industry should be guided," he told reporters.
Negros Occidental, the Philippines' top sugar-producing province, contributes almost 60 percent to the country's sugar output.
If there is a need to import, the volume can be decided on, making sure that there will be no shortage now or in the future, and also the timing should be determined on when the sugar should come in, Lacson pointed out.
The governor said there is also a need to watch out, considering that "when there is importation, there is a tendency for smuggling".
"With these three guidelines, we will always be in a stable situation because the sugar industry never said that we are against importation totally. It's just that we have to agree on the volume, the timing when it comes in, and of course, let's watch out for possible smuggling," he added.
"There is no quarrel with that (importation). It's just that there are also sugar leaders who are saying the importation is okay, but it should be refined not just raw sugar," he said.
For now, the governor said retail sugar is available in supermarkets, although the prices have gone up.
"It's just the price, but obviously it's not us planters whose benefitting from that. It's always the traders. I guess agencies like the Department of Trade Industry can come in and find out why the prices are like that. Definitely, it's not the planters who benefitting from these very high prices," he said.
In Bacolod, a certain brand of refined sugar is sold for more than PHP100 per kilo.
Meanwhile, Lacson expressed support for the decision of Negrense sugar leader Aurelio Gerardo Valderrama Jr. to remain in his post as an acting board member of the Sugar Regulatory Administration (SRA) Board, representing the planters, until President Ferdinand Marcos Jr. would decide otherwise.
Three other officials, who also signed Sugar Order No. 4 for the importation of 300,000 MT of sugar, which was rejected by the President, have already resigned.
The governor noted that Valderrama has been appointed by Marcos while the others were appointees of the previous administration.
"I agree with Mr. Valderrama that he will wait for the decision of the President. He is at the disposal of the President. I don't think he should resign and should just really wait for the decision of the President," Lacson said. (PNA)