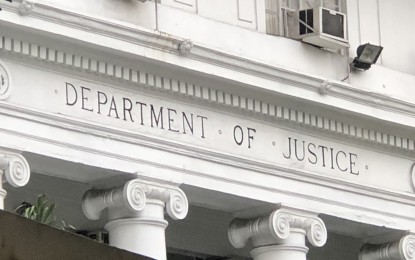 MANILA – The Department of Justice (DOJ) on Wednesday said it will comply with the request of Senator Juan Edgardo "Sonny" Angara to come up with the status report on former senator Leila de Lima's drug cases.
"We will submit ASAP (as soon as possible) to the good senator Angara a status report on these cases," DOJ spokesperson Mico Clavano told reporters.
Clavano said the prosecutors in charge "have already finished their presentation of evidence" and it is now the former senator's turn to present her evidence.
Angara made the request during an organizational meeting of the Senate committee on justice and human rights.
The senator said he wants to make sure that the cases are not being unduly delayed.
The DOJ earlier said it sees no inconsistencies between the recent decision of the Office of the Ombudsman to dismiss the bribery cases against de Lima and the drug charges against her before the Muntinlupa Regional Trial Court.
Prosecutor General Benedicto Malcontento wrote a memorandum to DOJ Secretary Jesus Crispin Remulla stating and describing the consistency of the DOJ resolution dated Feb. 14, 2017, and the recent resolution of the Ombudsman dated July 22, 2022, both dismissing the bribery charges.
The prosecution panel did not consider the testimony of self-confessed drug trader Kerwin Espinosa as there was no corroborating evidence to support his allegation that he delivered PHP8 million to the former senator to protect his illegal business. (PNA)