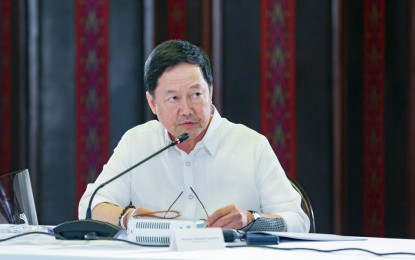 MANILA – Solicitor General Menardo Guevarra on Thursday said his office is not discounting the possibility of interacting with the heirs of the Sultanate of Sulu or their lawyers for possible collaboration in connection with their claim to Sabah.
"If deemed necessary, we'll consider that possibility after we have studied the matter well enough," Guevarra told reporters. "Right now, no party involved in the arbitration has approached the government for any kind of intervention."
Guevarra said his office is studying the implications on the country of a French court ruling last March awarding USD14.9 billion to the heirs of the Sulu Sultanate, supposedly representing Malaysian unpaid payments due on the Sultanate's properties in Sabah under a centuries-old lease agreement.
Malaysia, which had not been represented in the Paris proceedings, is appealing the ruling even as reports say that supposed representatives of the Sultanate heirs have moved to legally take over Europe-registered assets worth USD2 billion of the Malaysian state energy firm Petronas.
Malacañang earlier said the proprietary claim of the Sultanate of Sulu descendants to Sabah is "in the nature of a private claim."
In 1898, under the Treaty of Paris, Spain sold the Philippines to the United States. The treaty boundaries allegedly did not include Sabah.
The late senator Miriam Defensor-Santiago, in a speech in 2013, recalled that former President Gloria Macapagal-Arroyo issued "Guidelines on Matters Pertaining to Sabah" in 2008, requiring any official activity related to Sabah to first obtain clearance from the Department of Foreign Affairs.
In 2009, Santiago said Arroyo signed the new law on the archipelagic baselines of the Philippines, which was upheld in 2011 by the Supreme Court and categorically stated that the Philippines retains its claim on Sabah. (PNA)