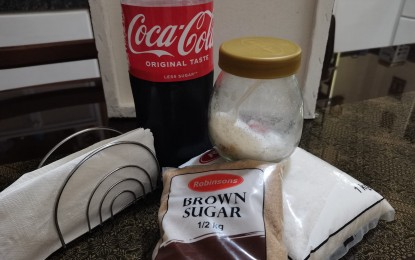 DUMAGUETE CITY – The Department of Trade and Industry (DTI) in Negros Oriental is monitoring the prices of refined or white sugar and has not monitored any sugar supply shortage in the province, an official said on Monday.
DTI provincial director Nimfa Virtucio told the Philippine News Agency in an interview that the price monitoring of refined or white sugar is pursuant to a memorandum from Trade Secretary Alfredo Pascual, dated Aug. 19, on the monitoring of its retail price and purchase limit.
"Based on the memo, we are now monitoring the prices of white sugar sold at the Robinsons Supermarket in Dumaguete City, as it is one of the participating stores that are listed in an agreement with the Office of the President," Virtucio said.
The memorandum referenced the agreement made by the Office of the President and the owners of Robinsons, SM, and Puregold supermarkets to set a retail price of PHP70 a kilo of refined white and or washed sugar "until supplies last".
Also, a purchase limit has been set to only one kilo of refined white sugar per customer.
Virtucio said that while Robinsons is the only supermarket in this capital that is included in the memorandum, she believes that other grocery stores and supermarkets will follow suit in the price cap of refined sugar due to "market competition". Brown sugar and other forms of sugar are not included in the memorandum.
Meanwhile, she said her office has not received any reports as yet of a perceived shortage of sugar supply although many small businesses are complaining about the increase in prices in the past weeks.
The DTI provincial director clarified that it is the Sugar Regulatory Administration (SRA) that oversees and regulates the sugar industry in the country.
"We do not have the authority to impose price caps on sugar as it is not in the list of basic commodities covered by DTI, however, as our mandate includes consumer protection, we are including the monitoring of sugar prices in the absence of an SRA office here," she said.
Virtucio also could not yet verify reports of a shortage of carbonated soft drinks even as many people are already posting on social media about the limited supply of certain bottled and canned drinks.
She is hoping the Local Price Coordinating Council in the province will be activated to determine the real status of sugar and its by-products in Negros Oriental to avert any artificial shortage or hoarding. (PNA)