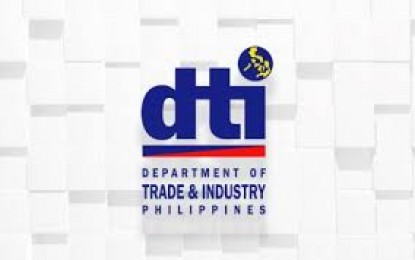 MANILA – The Department of Trade and Industry (DTI) is eyeing PHP19.998 billion budget during the initial year of the Marcos administration, based on the National Expenditure Program (NEP) for 2023.
This, as the PHP5.268-trillion national budget for next year has been submitted to Congress on Monday.
The budget proposal of DTI is lower by 9 percent from the PHP21.94-billion allocation for the agency under the 2022 General Appropriations Act (GAA).
Except for the Design Center of the Philippines (DCP), agencies under the DTI and the Office of the Secretary (OSEC) cut their budget for next year.
The office of Secretary Alfredo Pascual is asking for a budget lower by PHP1.47 billion, amounting to PHP5.22 billion. This year's OSEC budget is at PHP6.68 billion.
Biggest chunk of DTI's budget will go to Technical Education and Skills Development Authority (TESDA) with allocation of PHP13.47 billion. This, however, is lower than the PHP13.81-billion budget allocated under the 2022 GAA.
Budget for the investment promotion agency of DTI, the Board of Investments, also declined to PHP344.47 million for 2023 from PHP399.72 million this year.
Some PHP124.2 million will be allotted to the Construction Industry Association of the Philippines; PHP653.1 million for the Cooperative Development Authority; and PHP67.2 million for the Philippine Trade Training Center.
On the other hand, DCP budget increased to PHP123 million for next year from PHP116.2 million in the budget approved for this year. (PNA)