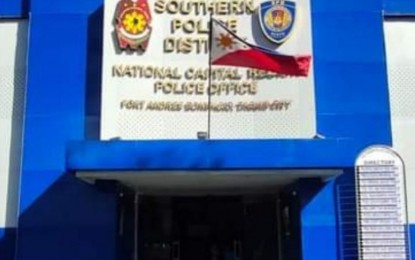 MANILA – Two most wanted persons (MWP) in Metro Manila were arrested in separate operations in the cities of Pasay and Taguig, Southern Police District (SPD) Director Col. Kirby Kraft said on Tuesday.
Kraft identified the Ranked 9 MWP as Marlon Alandra, 30. He was arrested on Monday afternoon in Barangay 70, Zone 9, Pasadeña, Pasay City by operatives of Warrant and Subpoena Section of Pasay City Police Station.
Third in the most wanted list was Aries Calla, 30. He was arrested also on Monday afternoon in Central Bicutan, Taguig.
Operatives of warrant and subpoena unit of Taguig City Police Station led the manhunt operation that resulted in the arrest of Calla for the crime of murder issued on May 26, 2022 by the RTC Branch 69, Taguig City.
Both accused were turned over to the custodial facility of Pasay and Taguig police stations pending the issuance of a commitment order from the court of origin.
"Their arrest is the result of extensive manhunt and surveillance operations being initiated by combined units to bring fugitives to the fold of justice and answer for the crimes that were committed," Kraft said in a statement. (PNA)