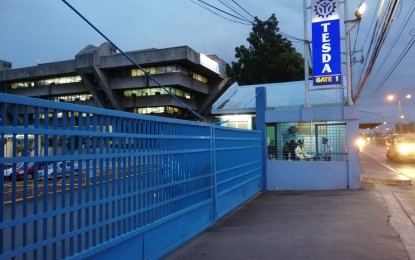 MANILA – The Technical Education and Skills Development Authority (TESDA) on Tuesday urged the public to enroll in its coronavirus disease 2019 (Covid-19) prevention course, which can be availed of online for free.
TESDA Deputy Director General Aniceto Bertiz III said the "Practicing Covid-19 Preventive Measures in the Workplace" course has been available since March 2020.
"Initially, it was intended for TESDA employees as they return to work, and to TVET (technical vocational education and training) learners to help them prepare and protect themselves from Covid-19 in their future workplace," he told the Philippine News Agency.
The length of this course is about 2.5 hours.
Bertiz said enrollees will learn the basics of Covid-19 infection, such as its causative agent, modes of transmission, detection and testing procedures, as well as signs and symptoms.
Preventive measures such as physical distancing, proper handwashing, wearing of face masks, and proper infectious waste management are also part of the course.
They could also learn how to cope with the mental stress brought by the Covid-19 pandemic, Bertiz said.
TESDA Director General Danilo Cruz, in a statement, urged students and schools, both in the public and private sectors, to enroll in this course to prevent the spread of the virus.
"As we set to open our schools for full face-to-face classes, we are inviting everyone to enroll in our free online courses related to Covid-19 management to help prevent the spread of the virus and adapt to the changes brought by it," Cruz said.
The course is available through the website, e-tesda.gov.ph, and through the TESDA Online Program mobile application that can be downloaded via Google Play and App Store. (PNA)